DEBDEN PARK HIGH SCHOOL IS OUTSTANDING
Debden Park High School is an Outstanding school. The school had an Ofsted inspection in January and the Ofsted inspectors were overwhelmingly impressed by the school, its staff and its students. The report states that "a culture of high aspirations and high expectation pervades this very popular school's work". The inspection team comprising of 2 HMIs initially inspected the school for 1 day and at the end of that day converted their inspection to a full section 5 inspection, returning with 4 more inspectors for a second day to investigate whether the school was Outstanding.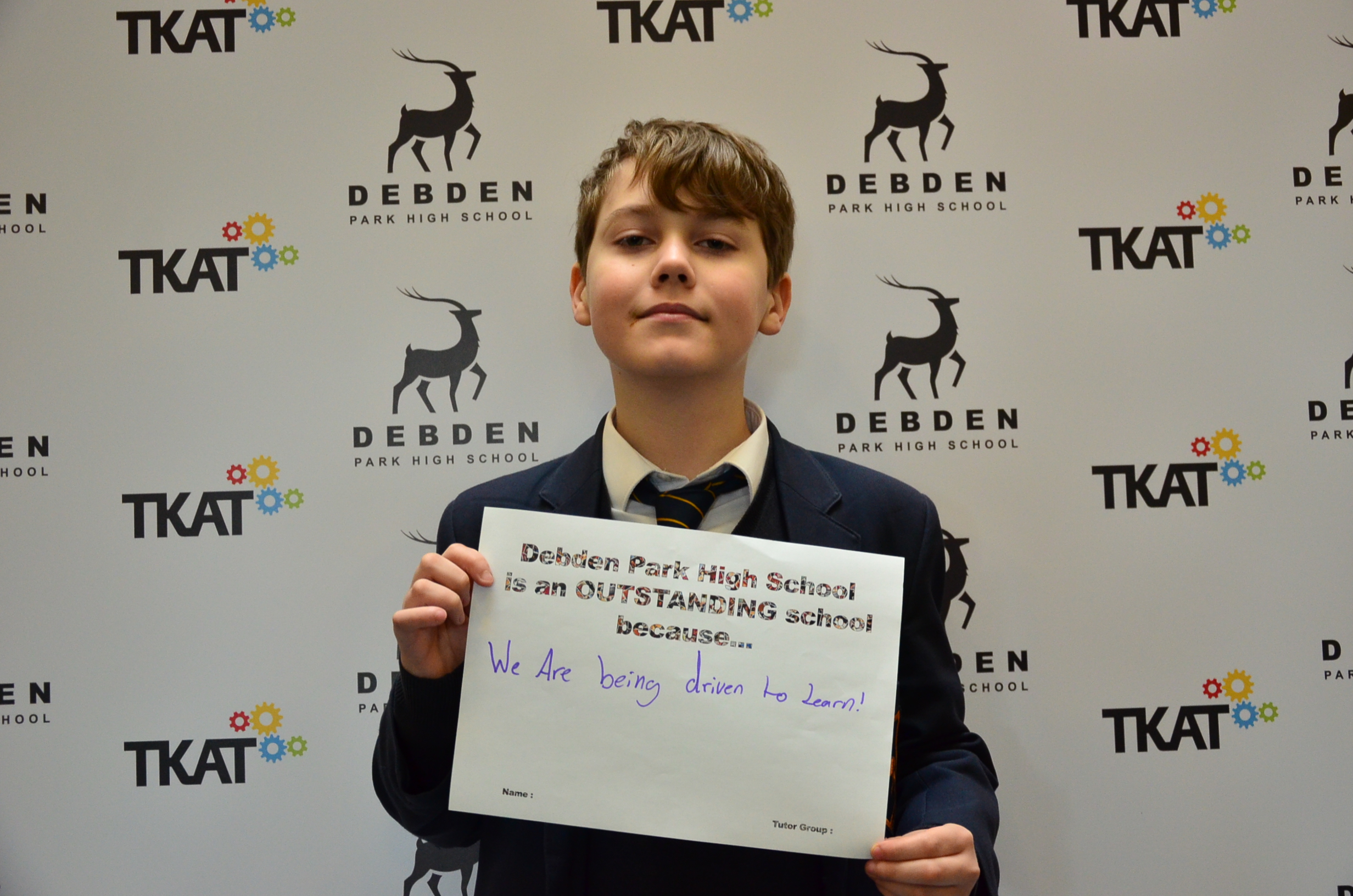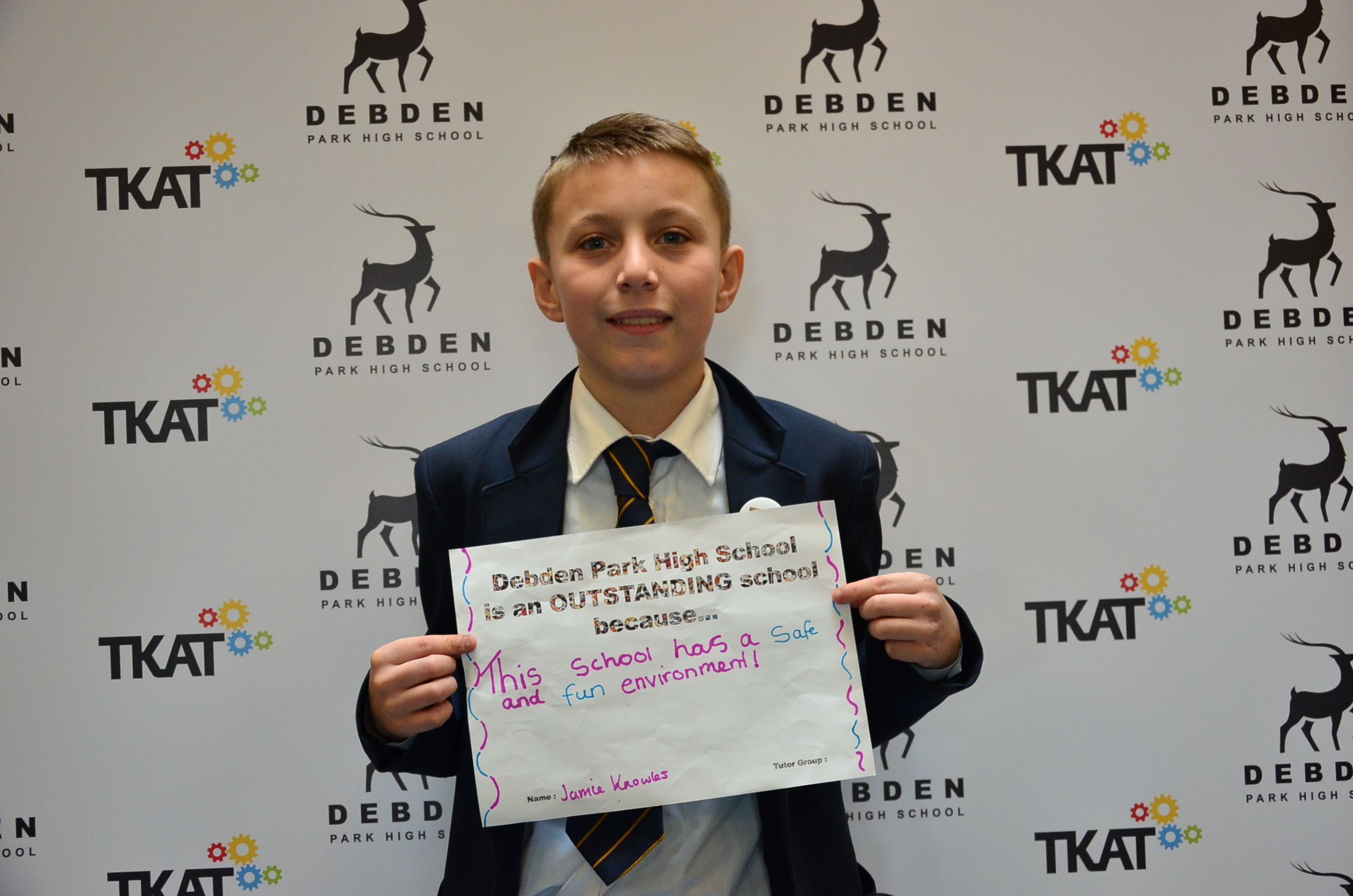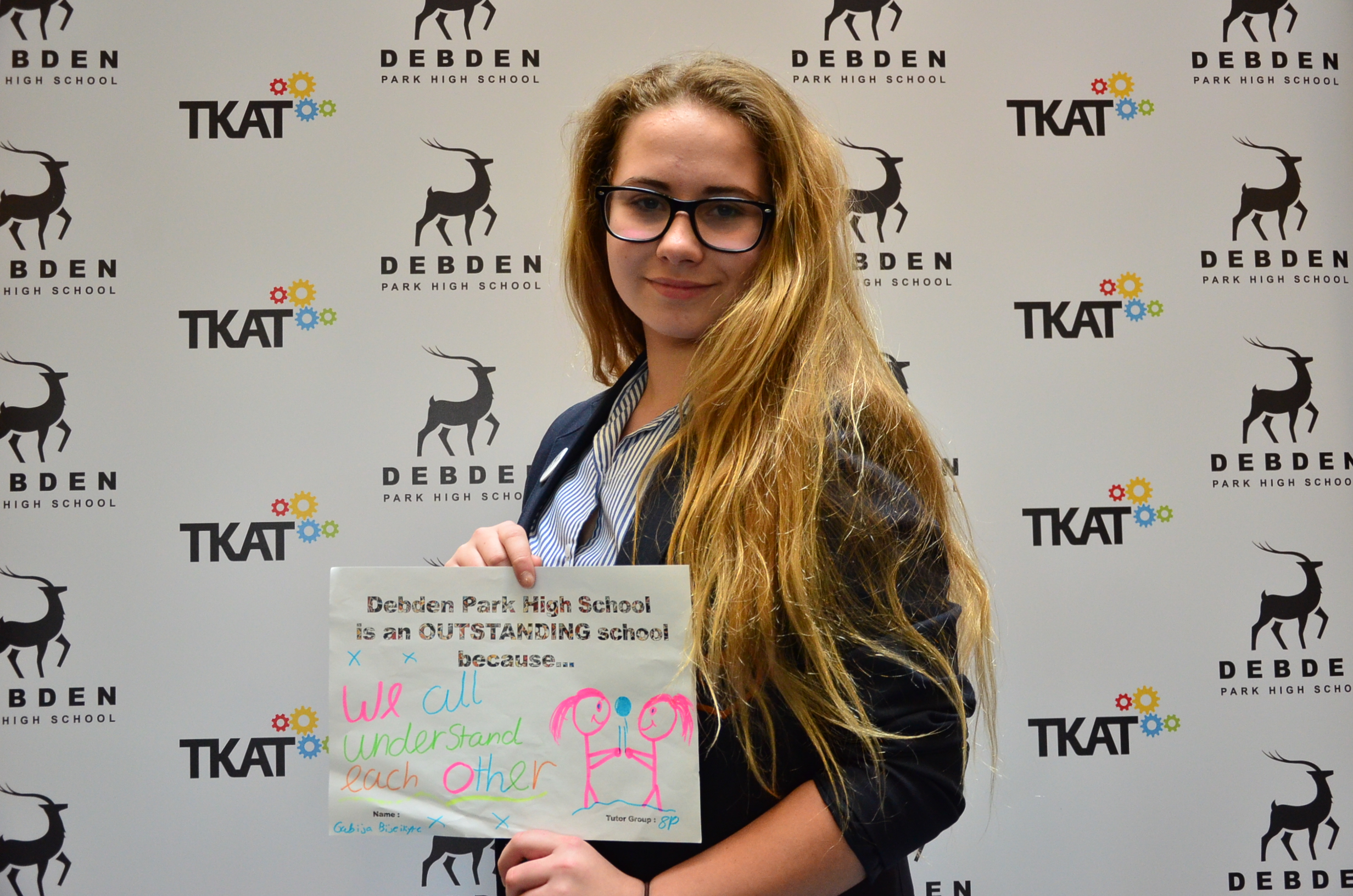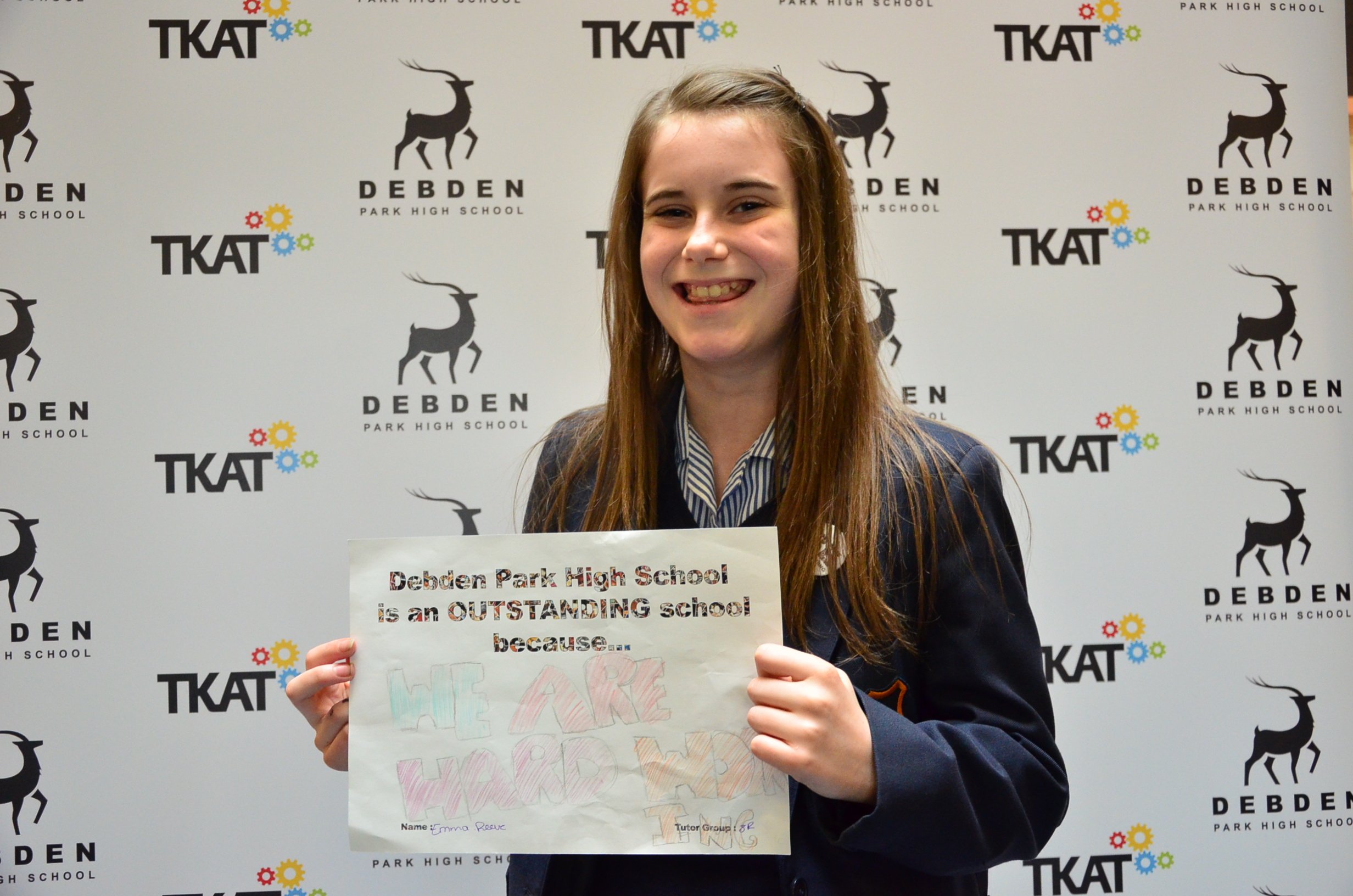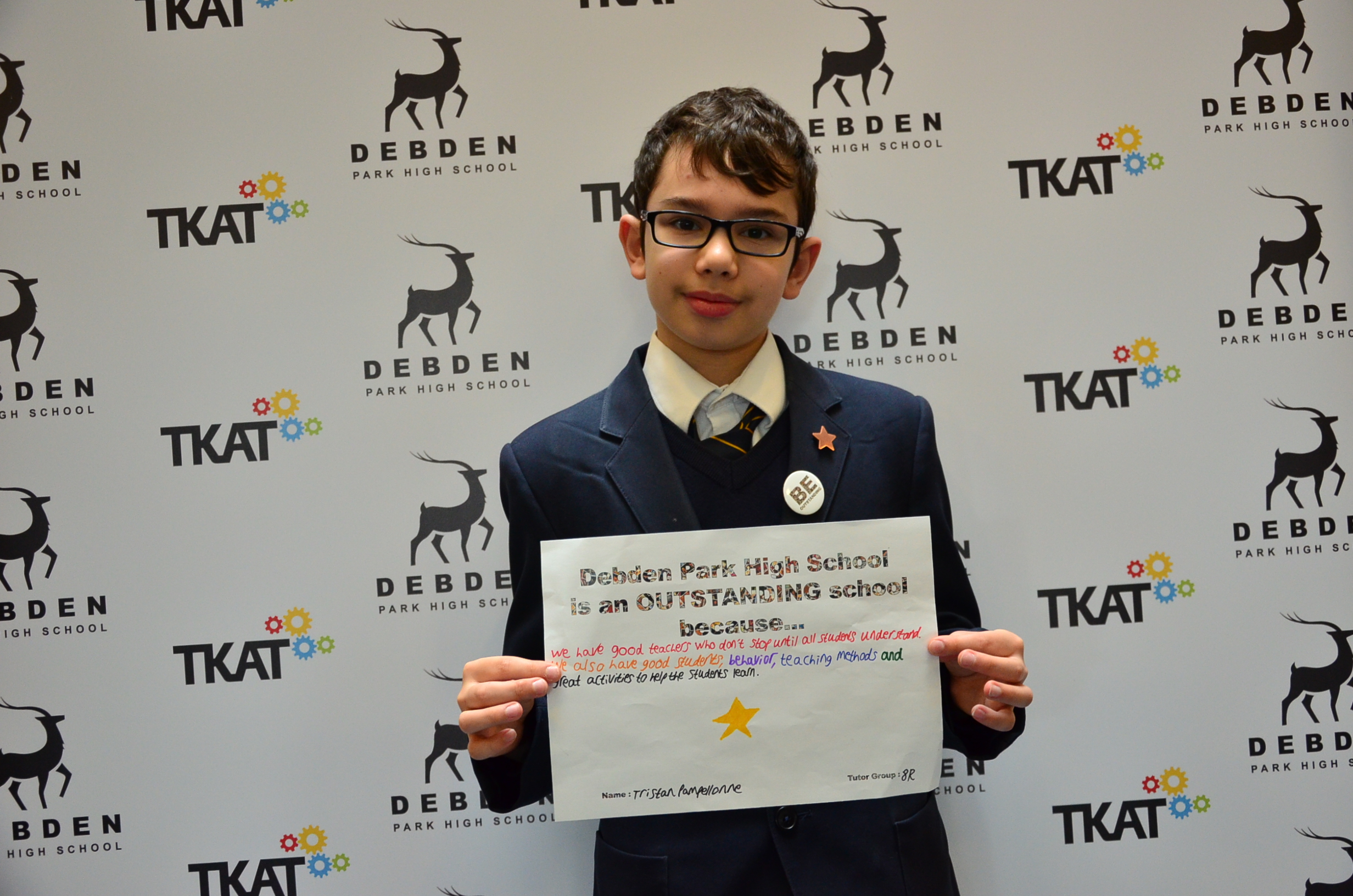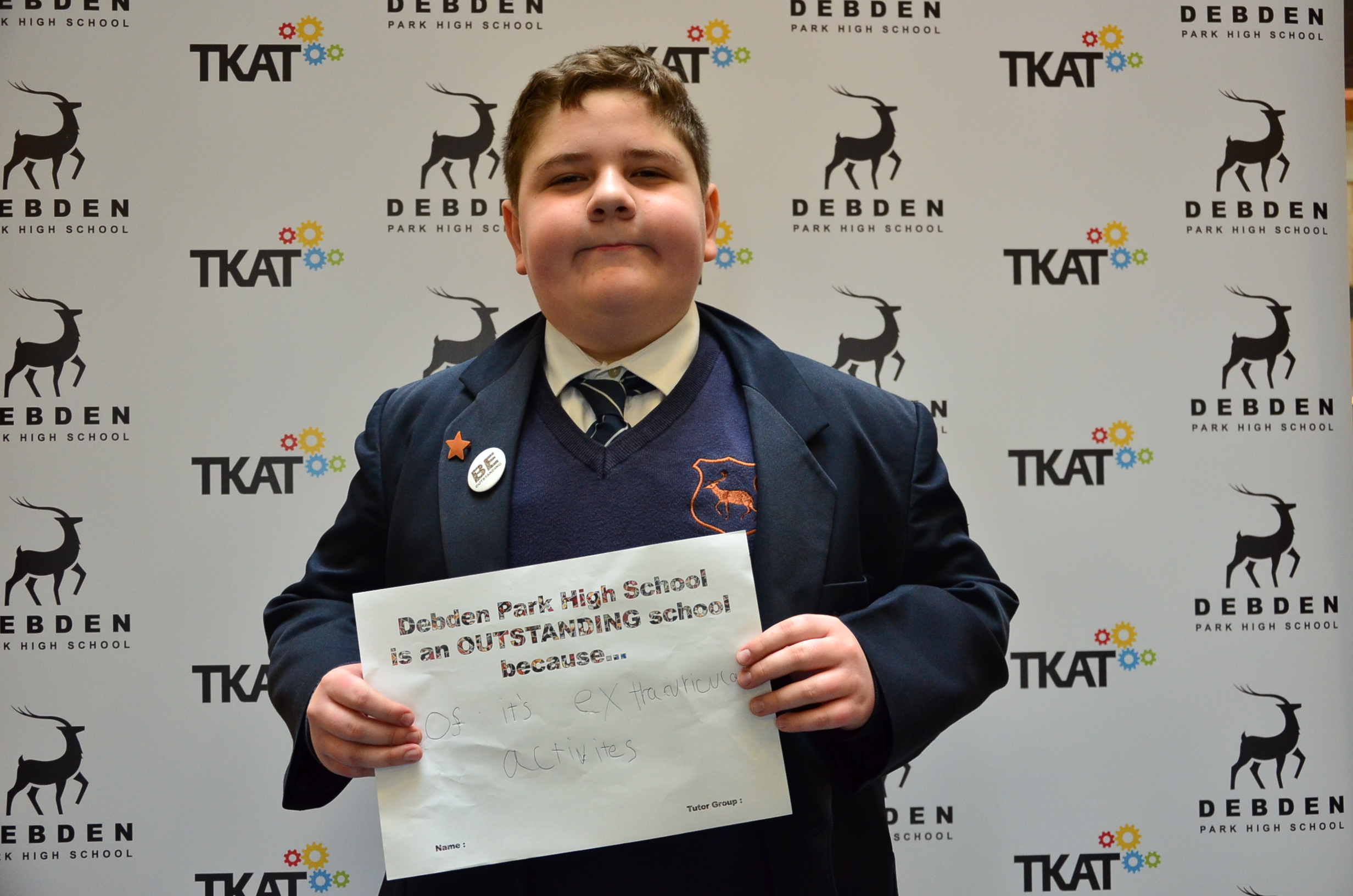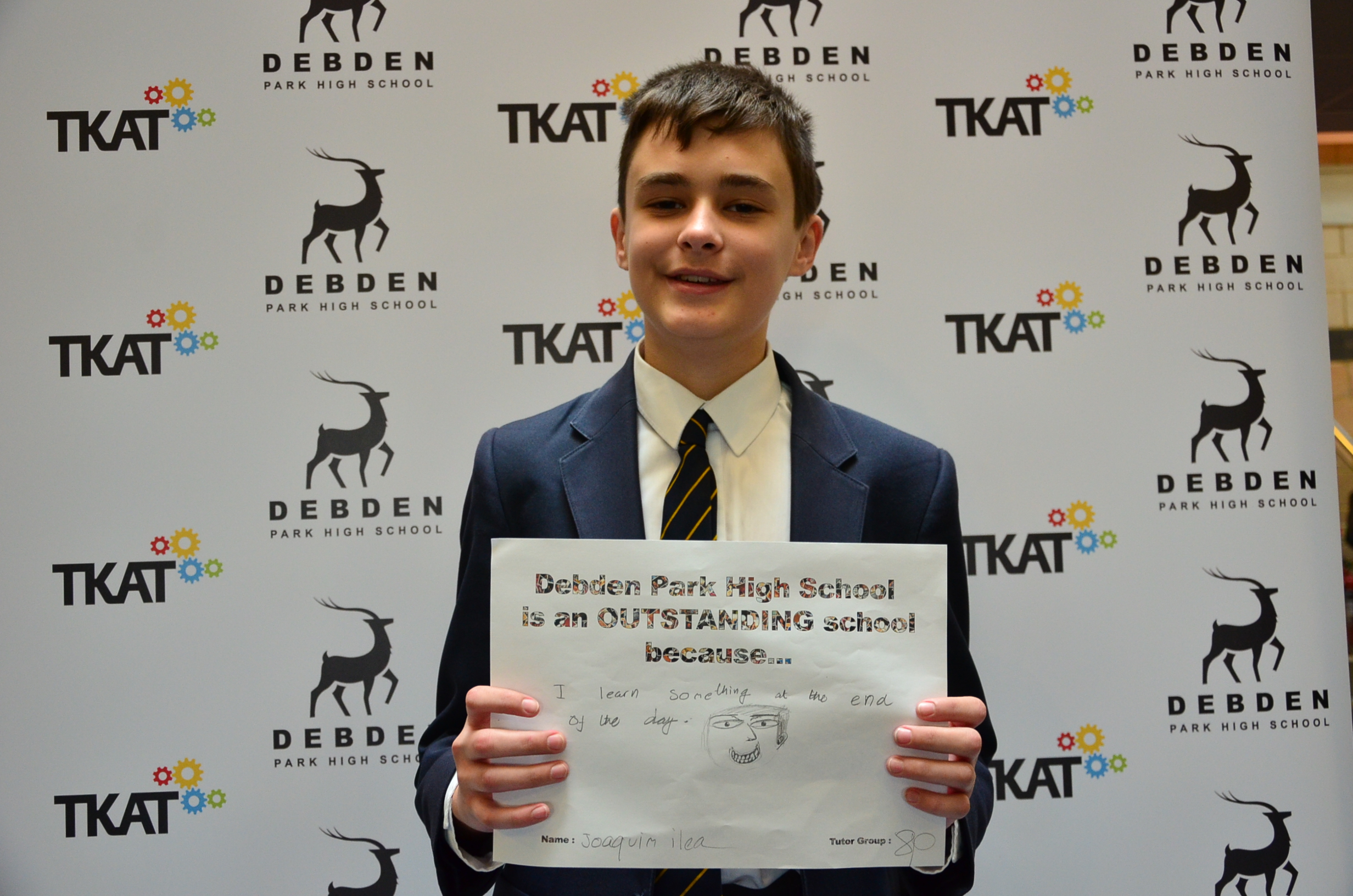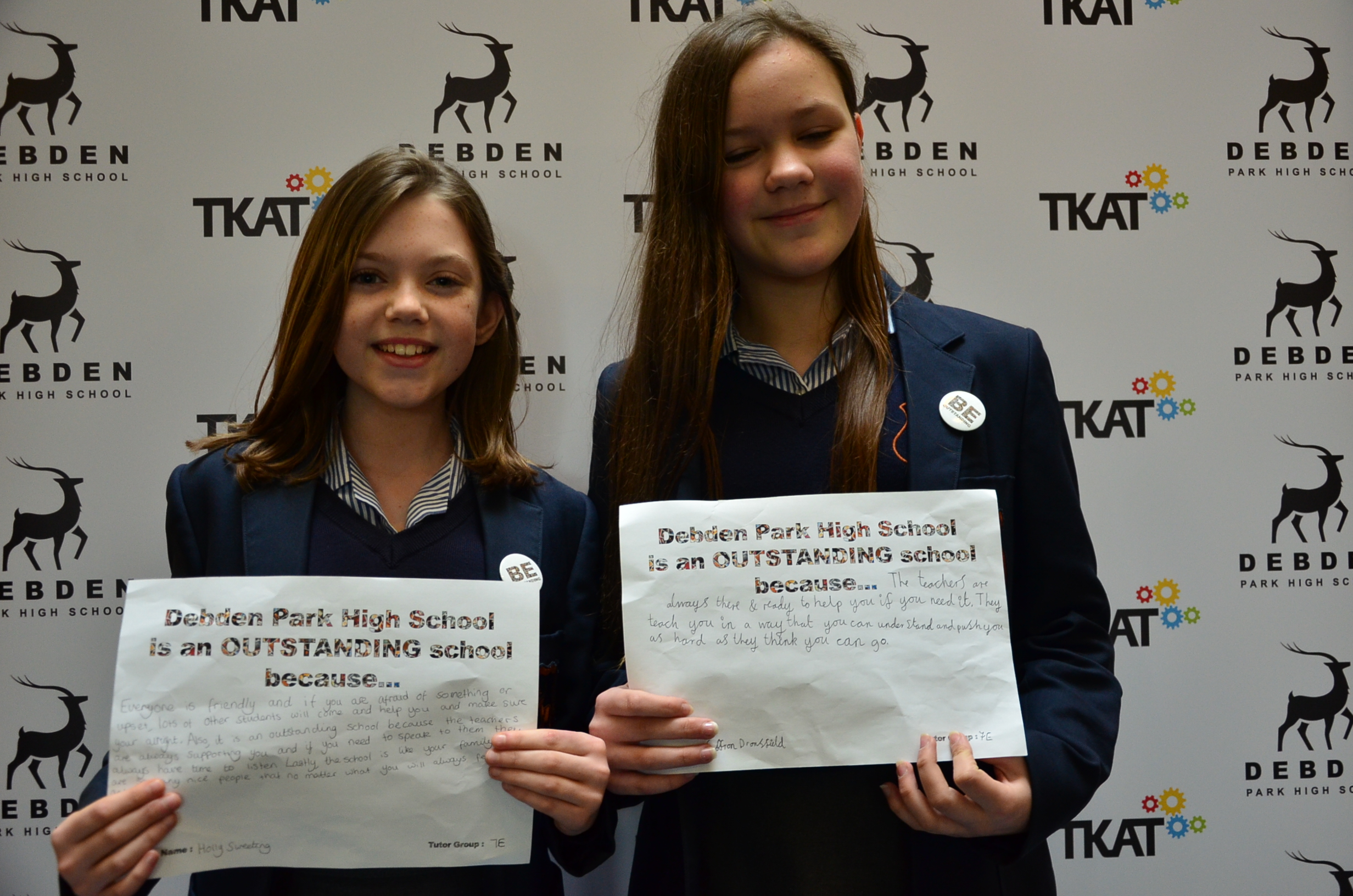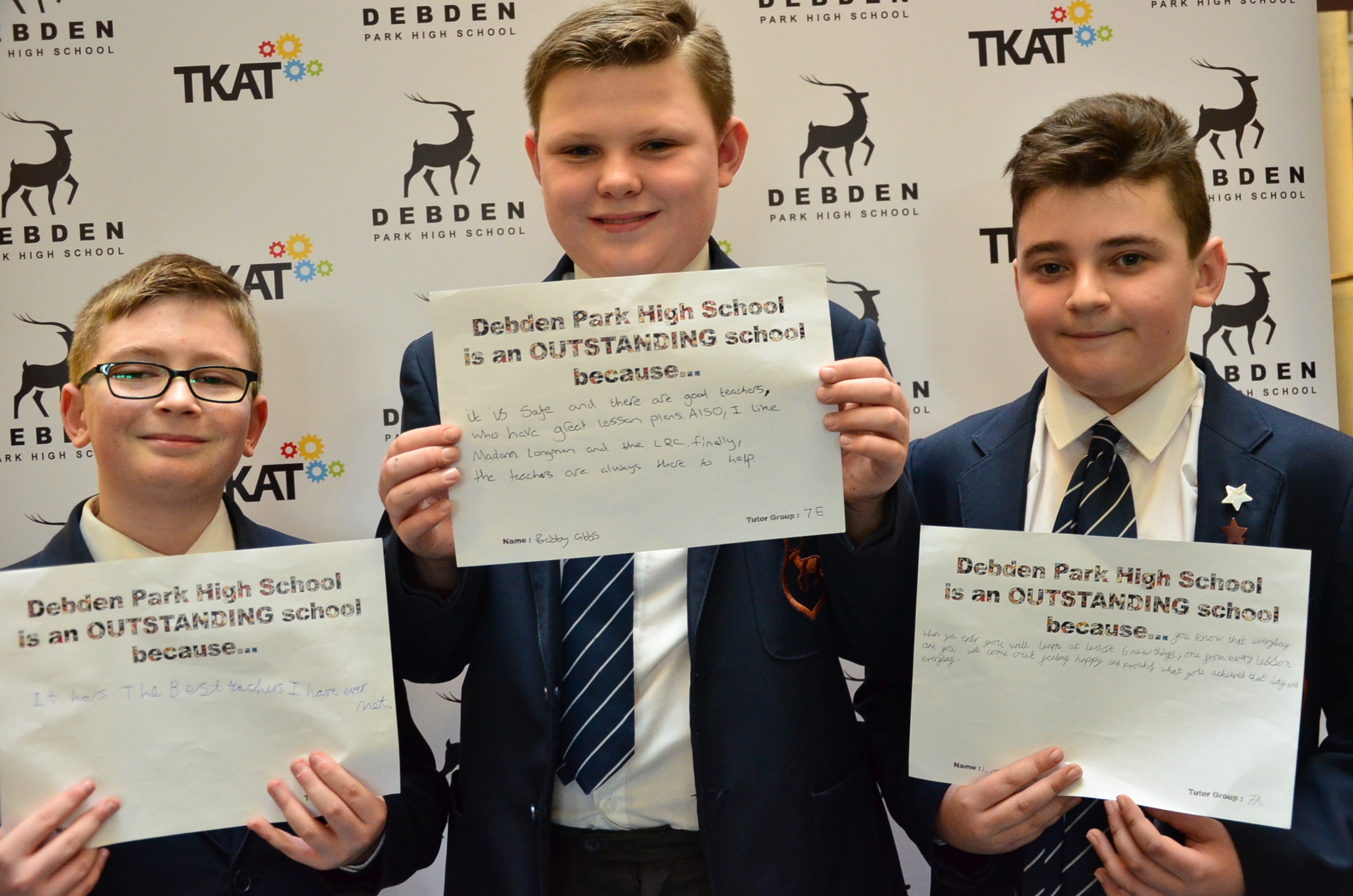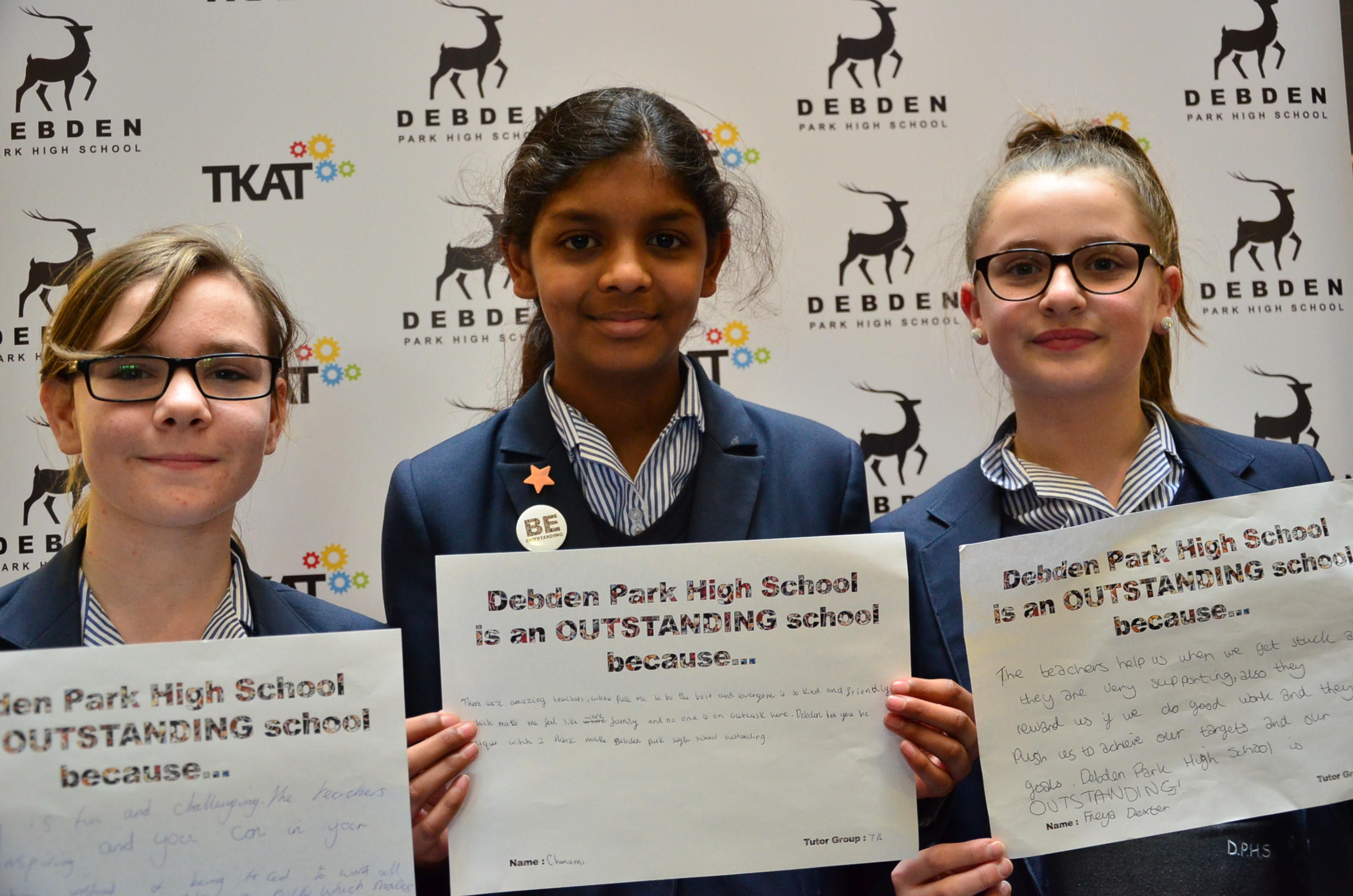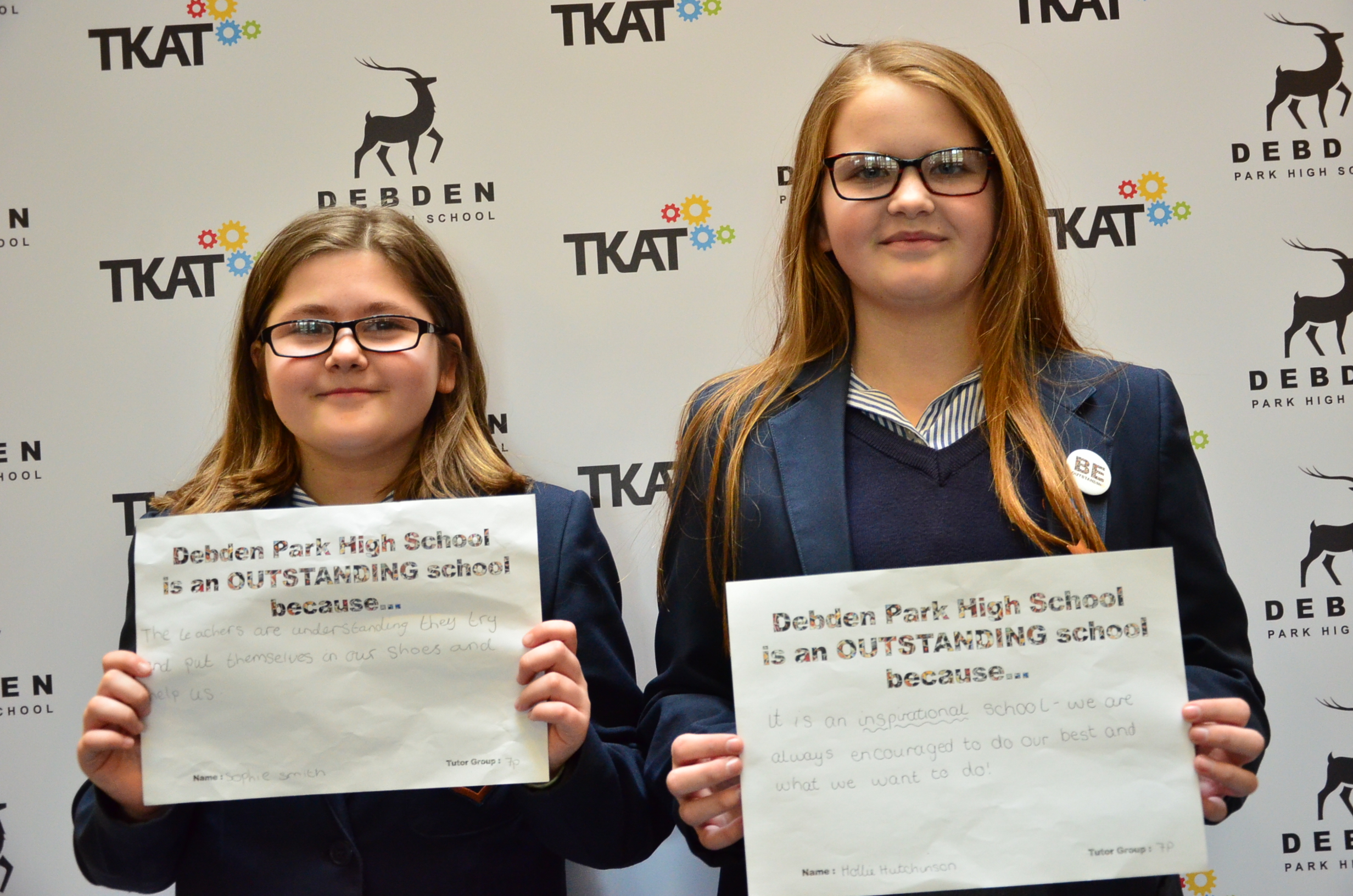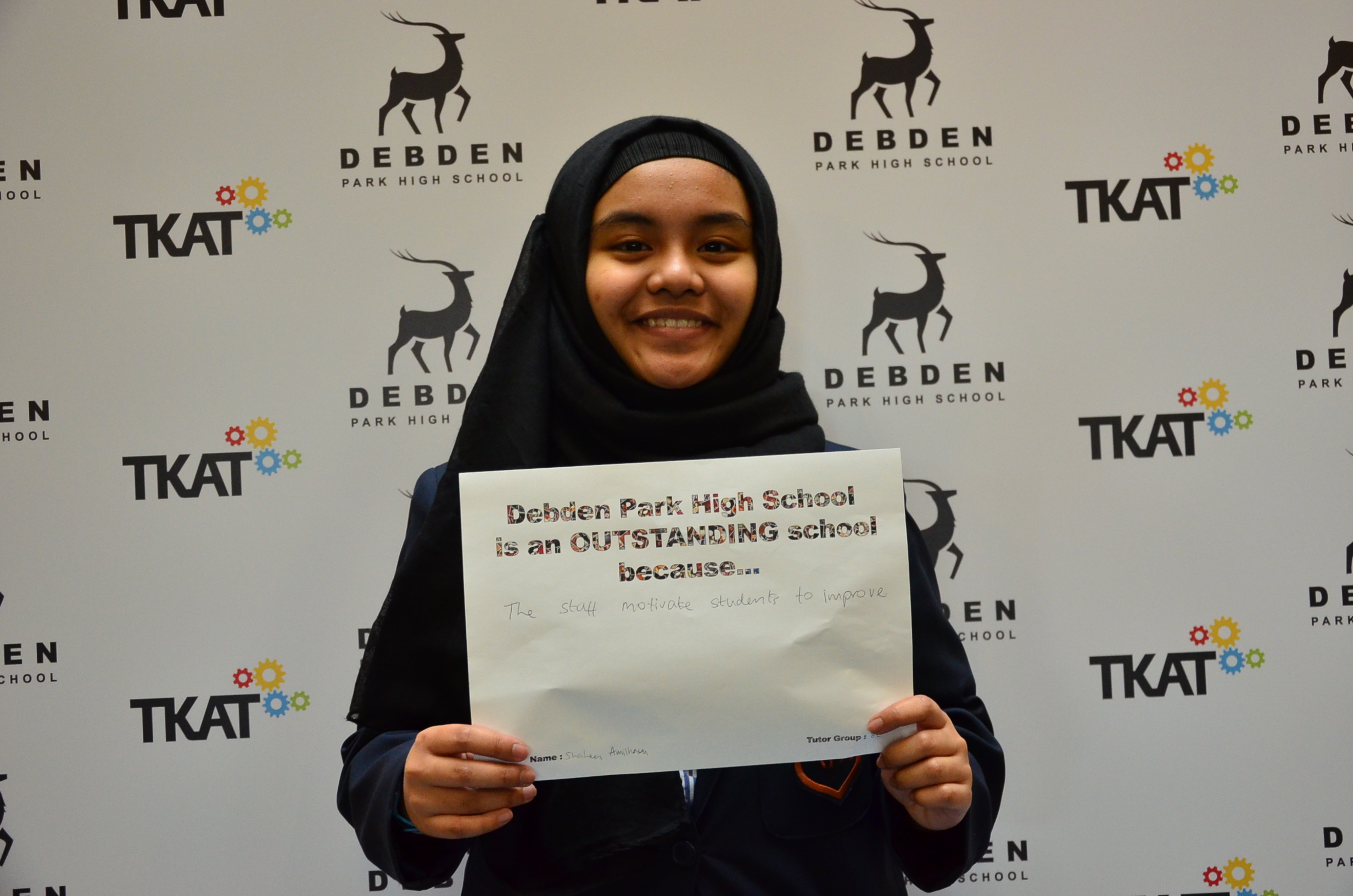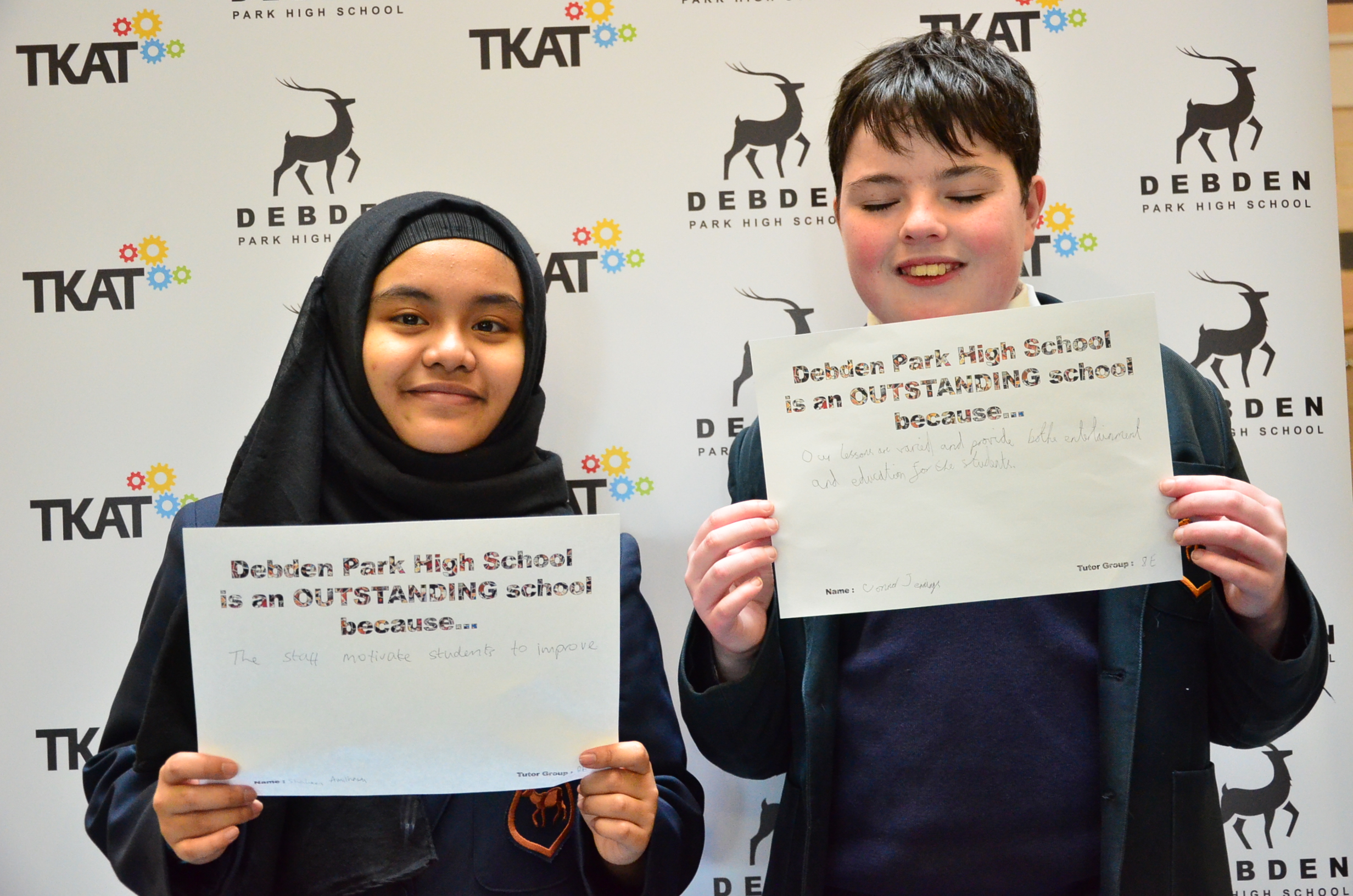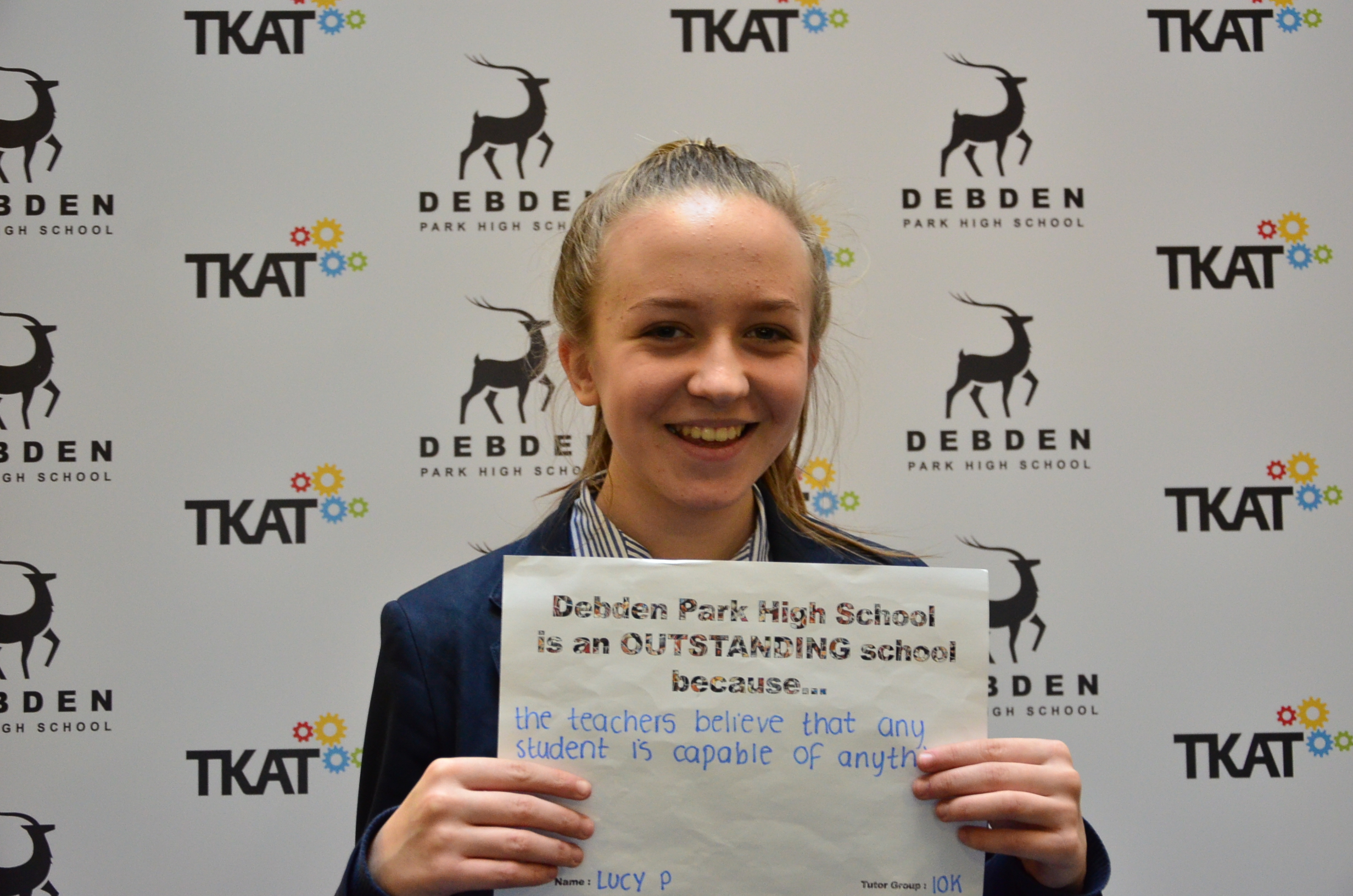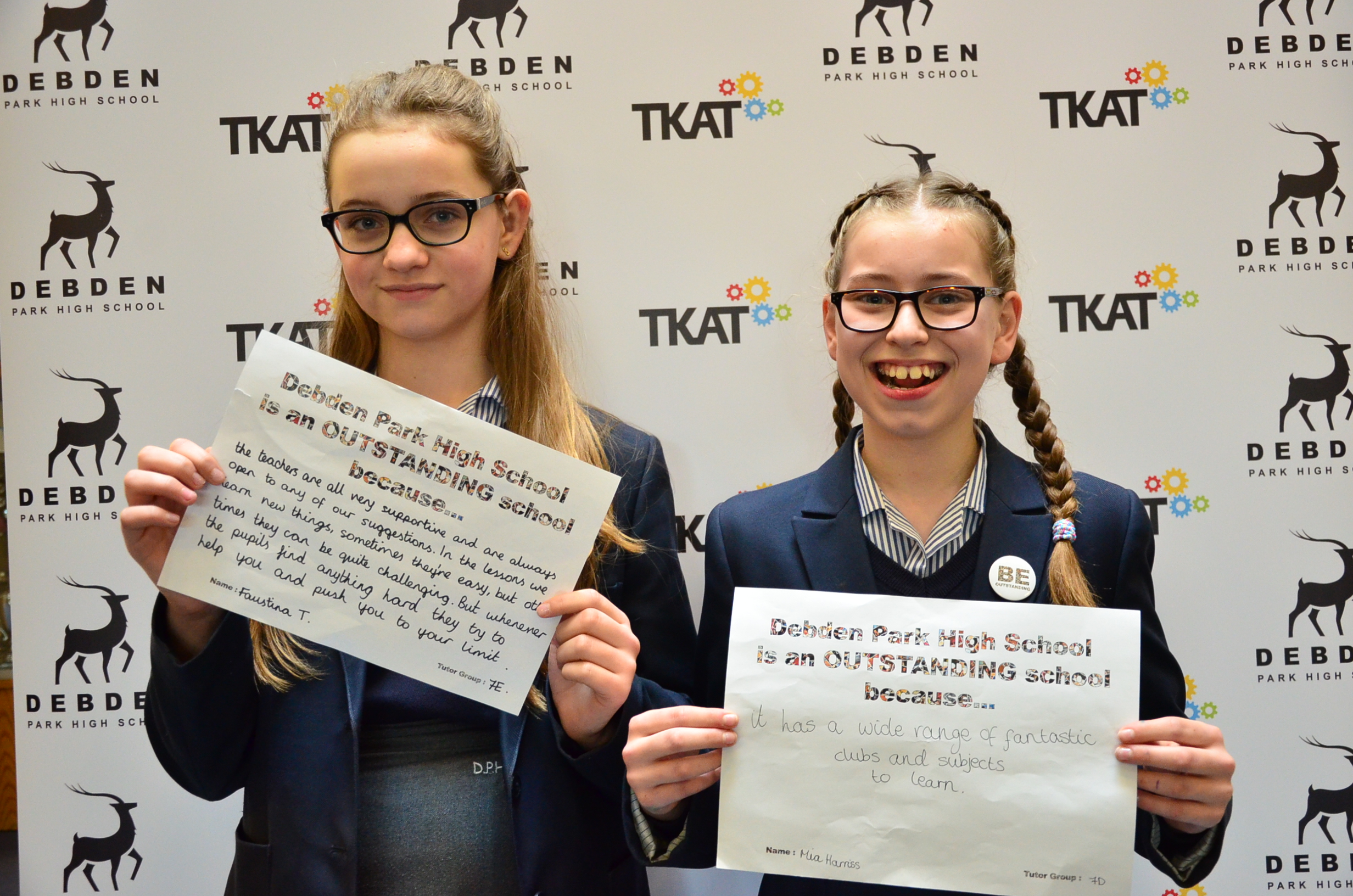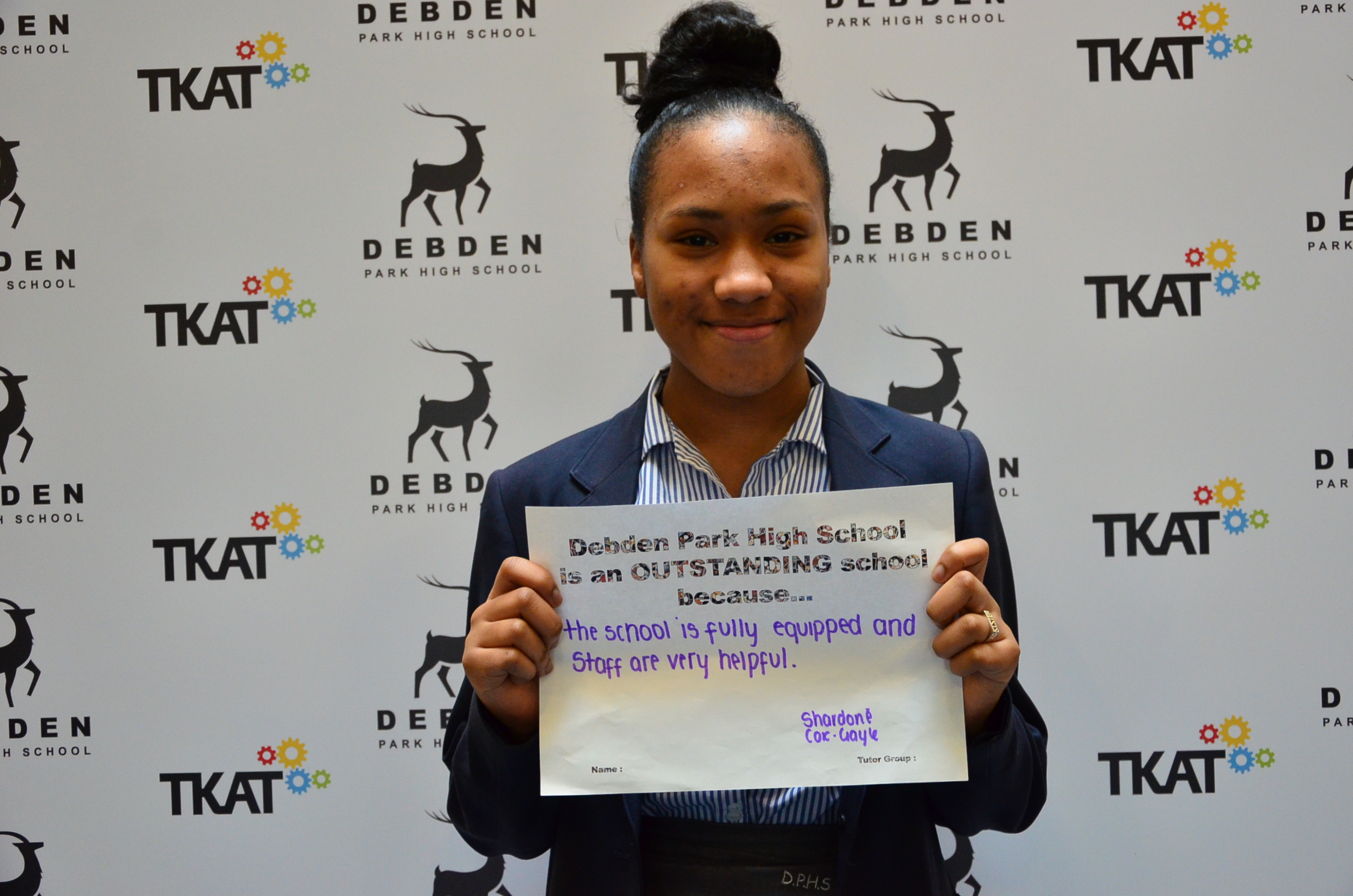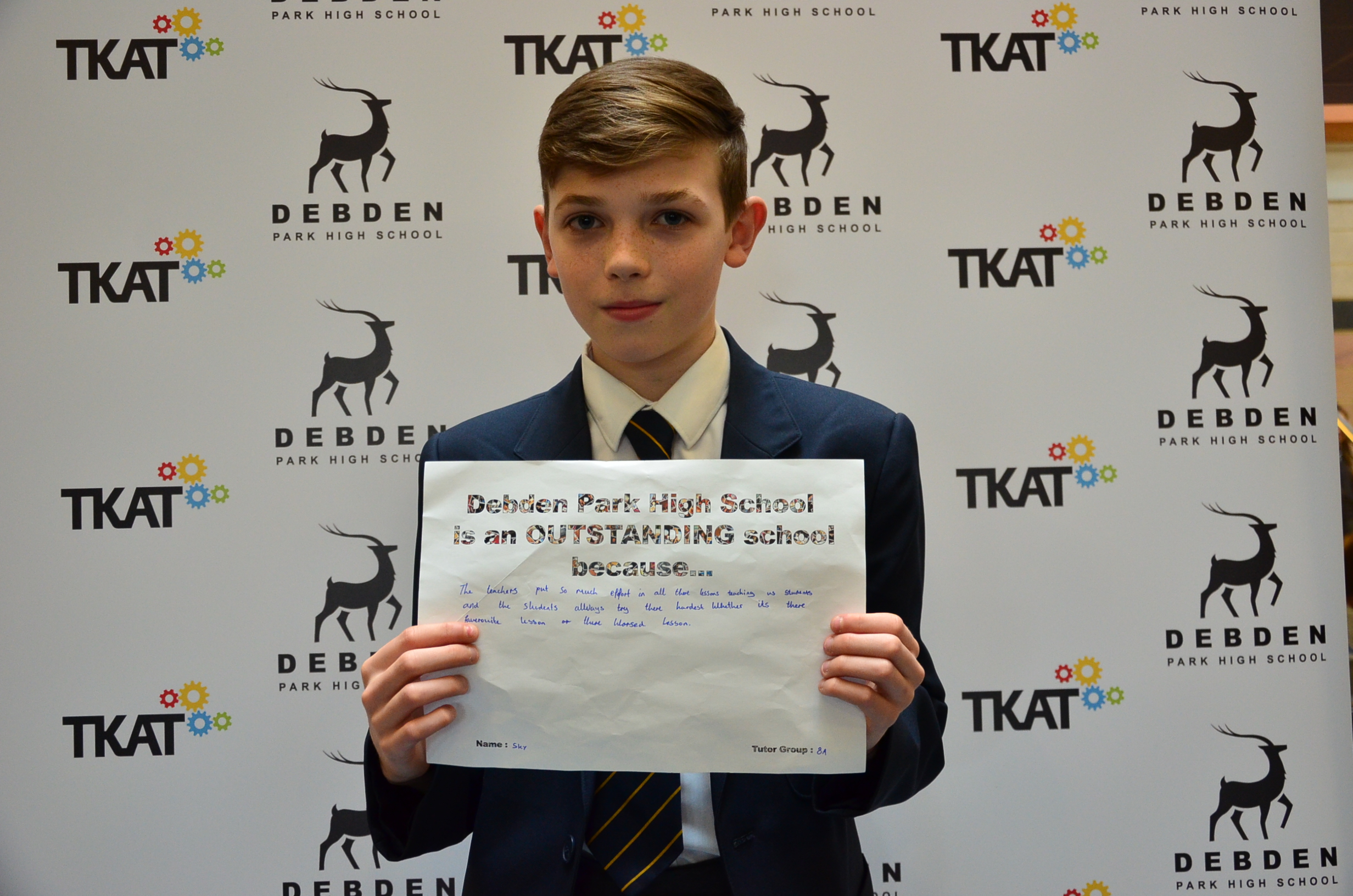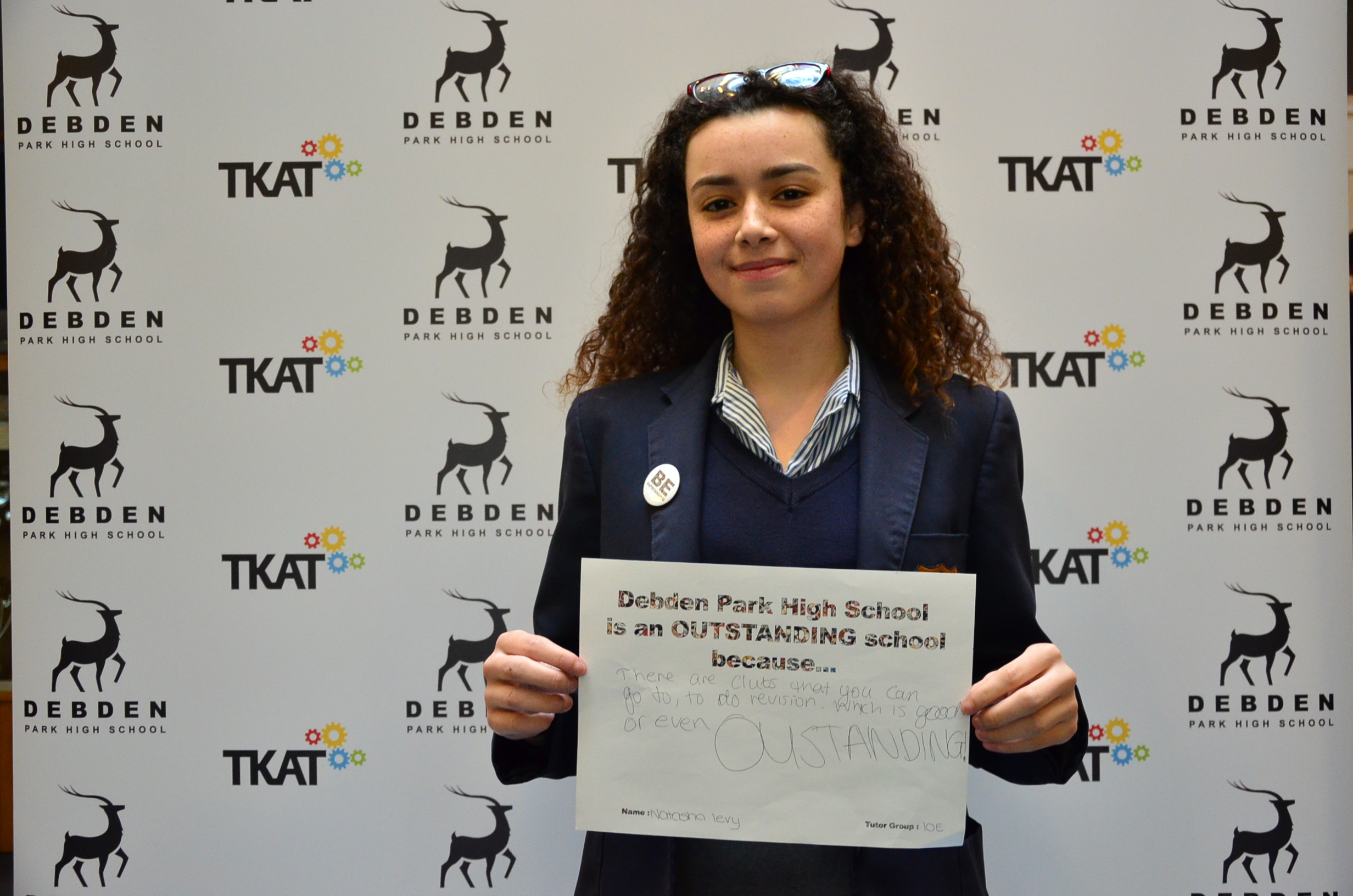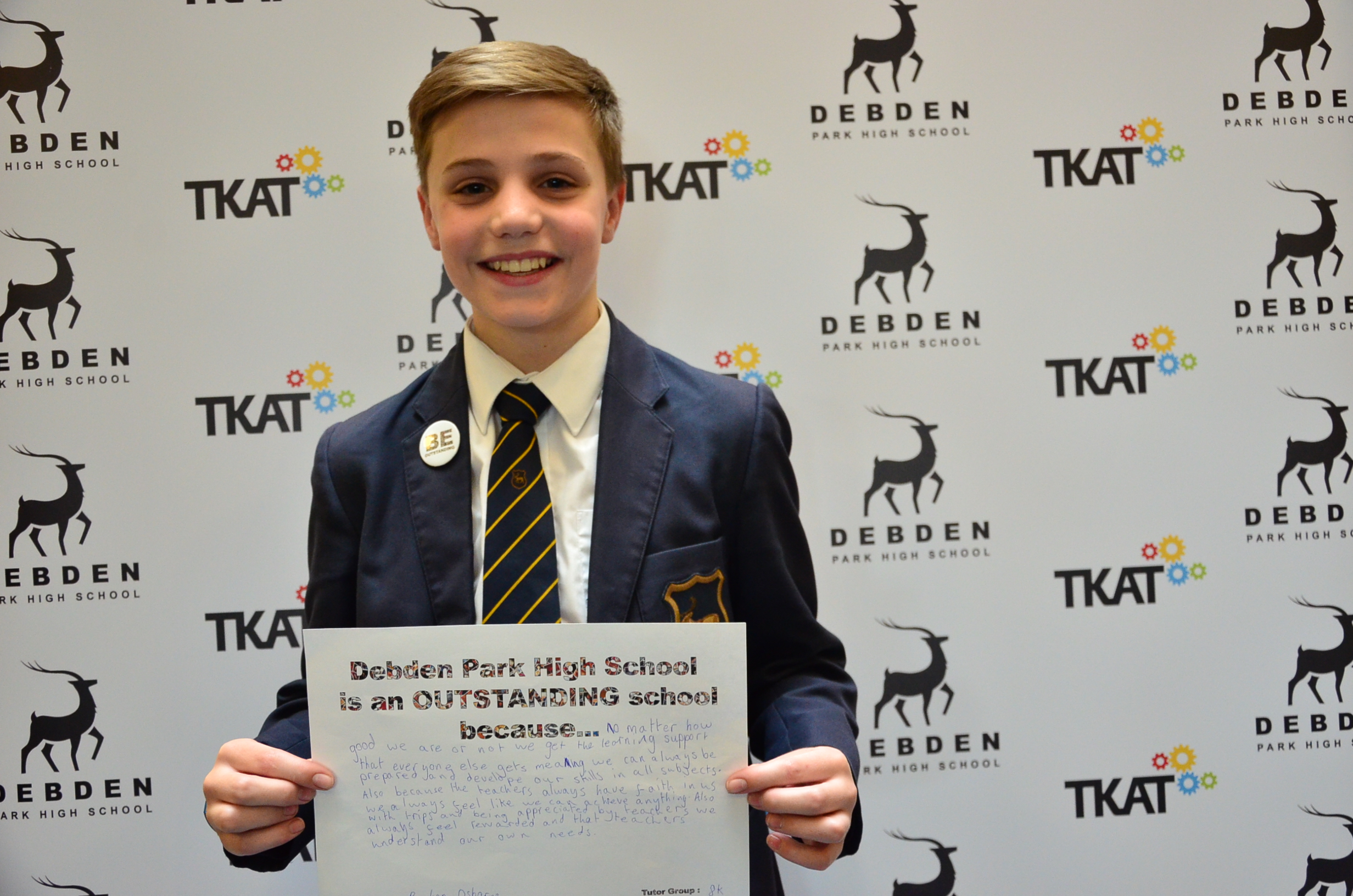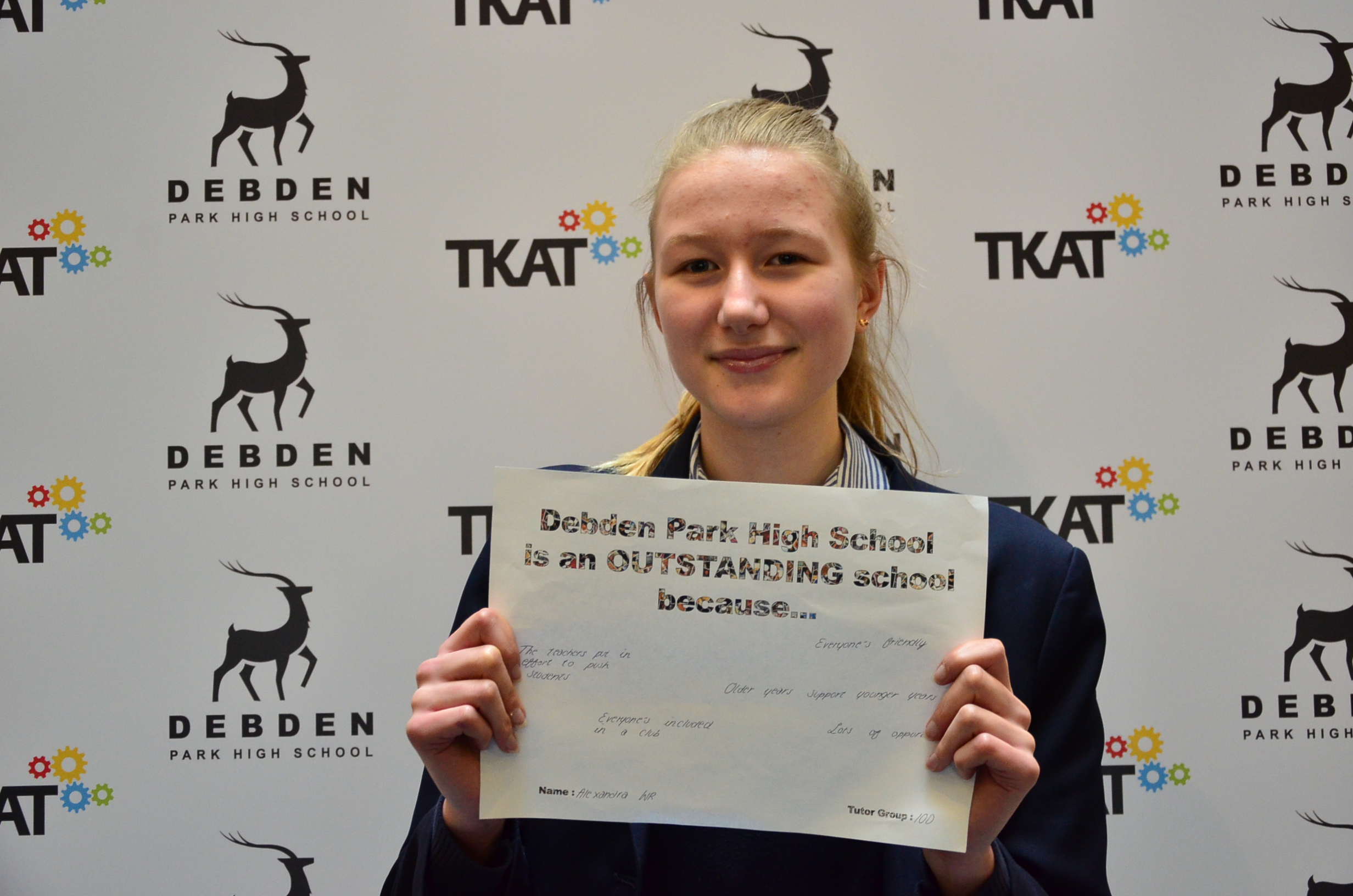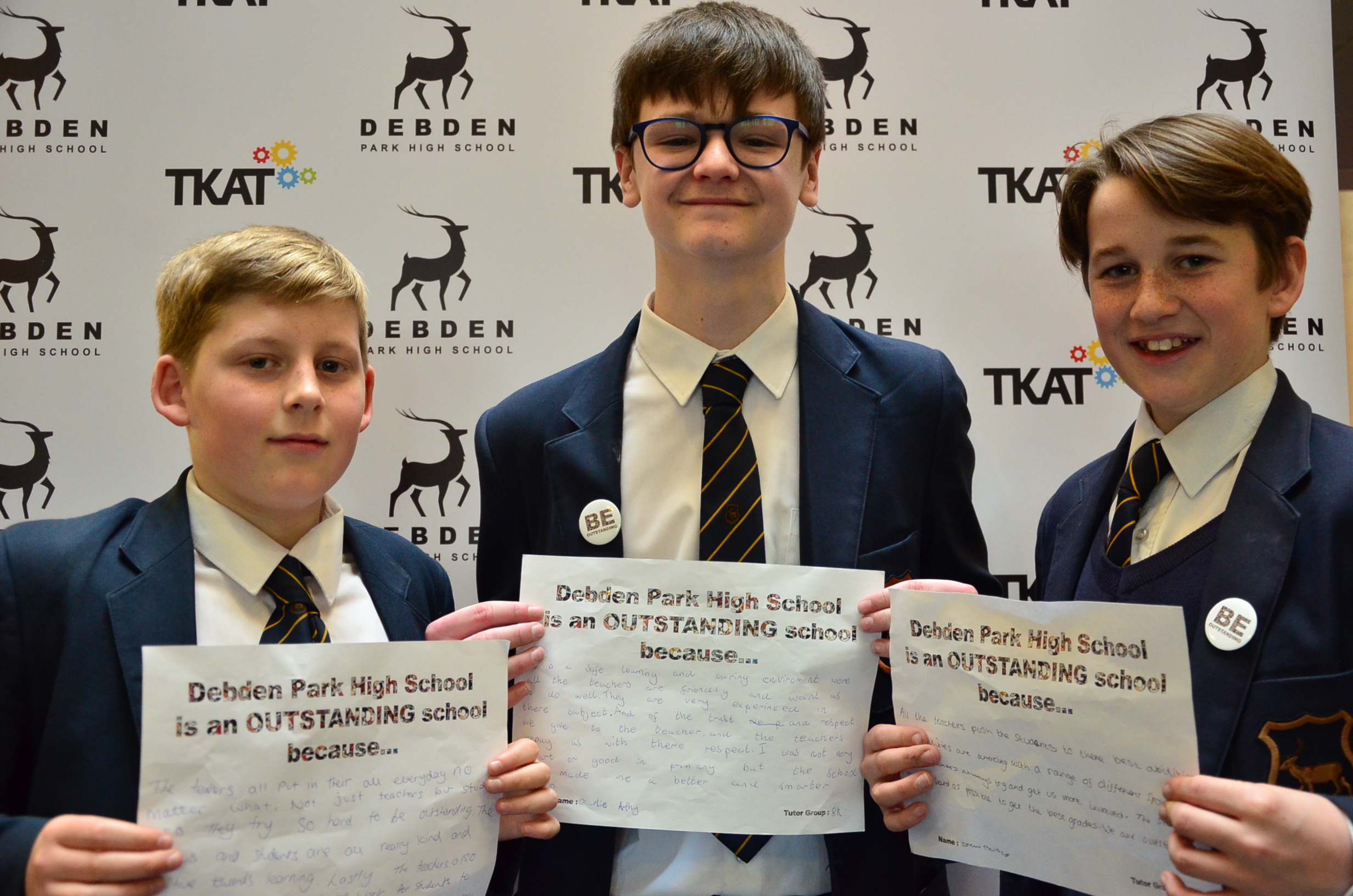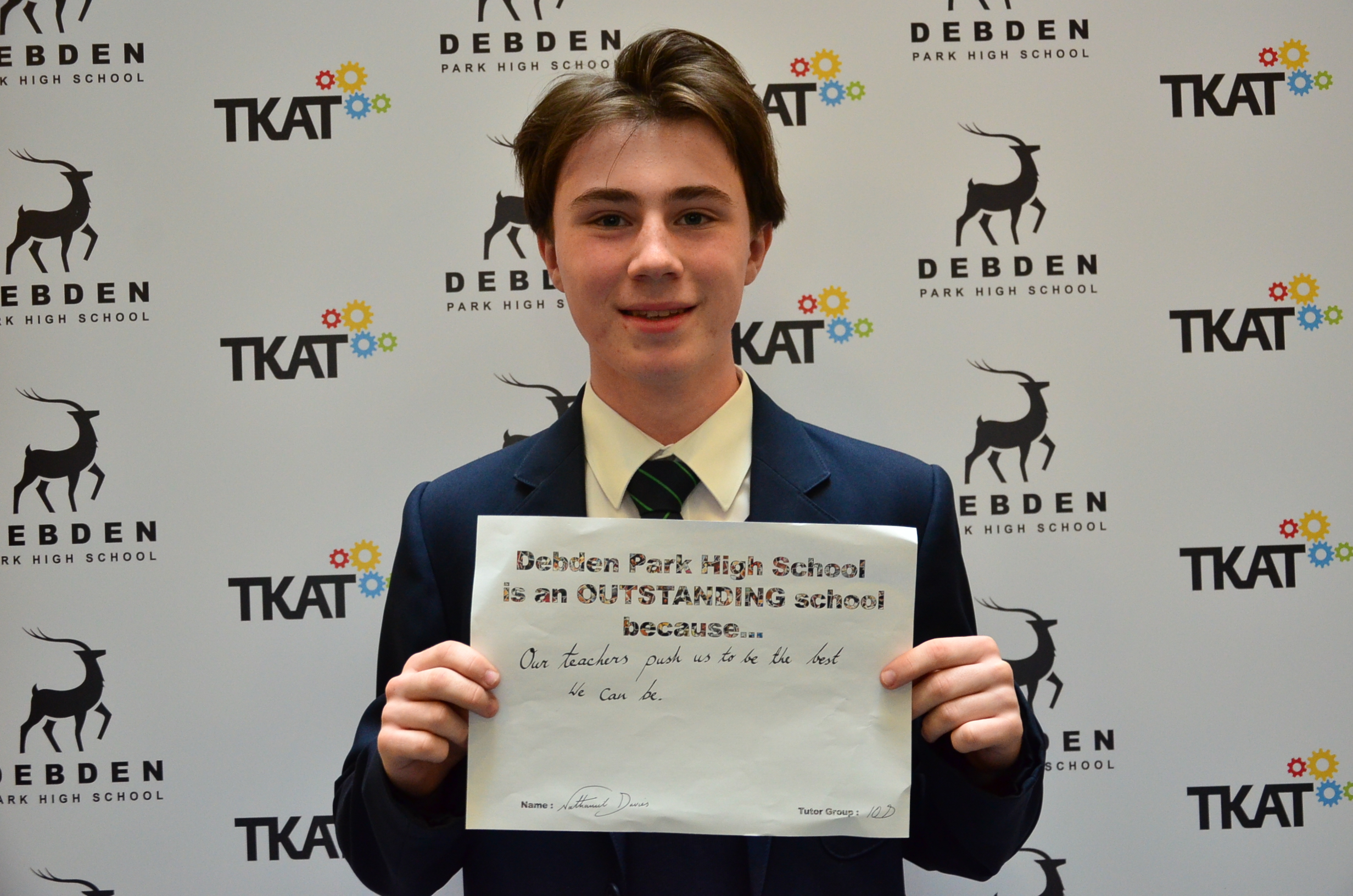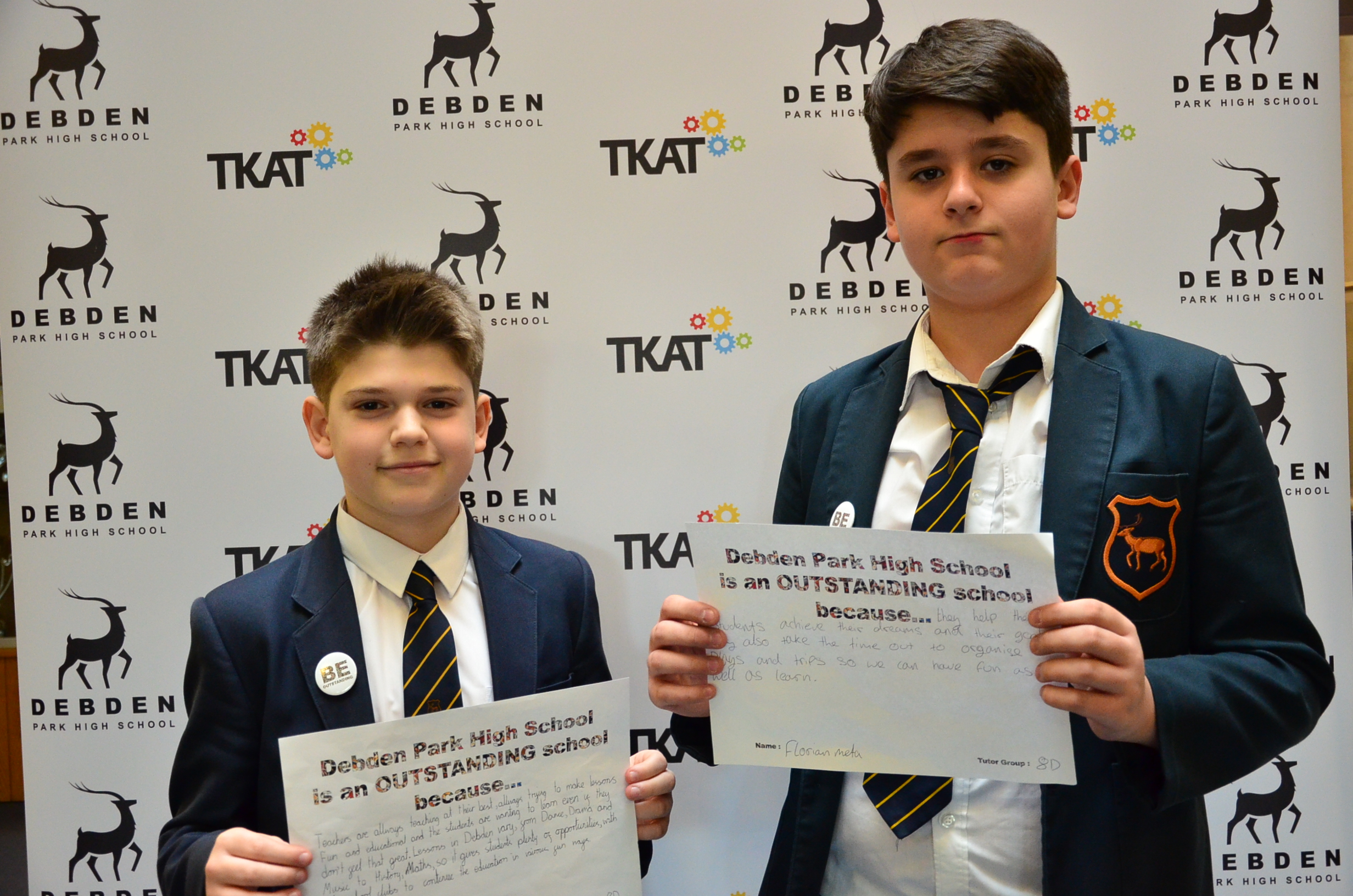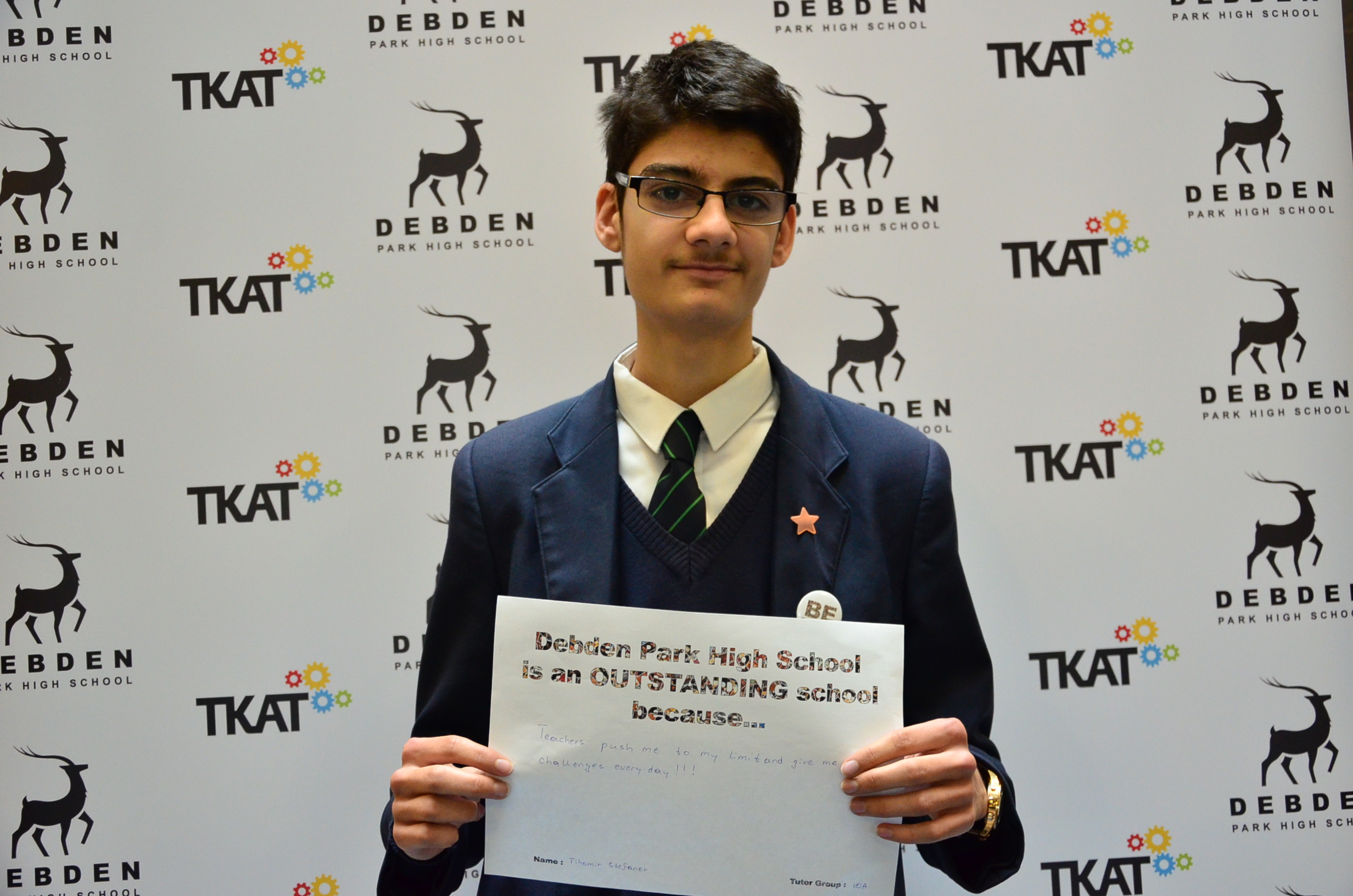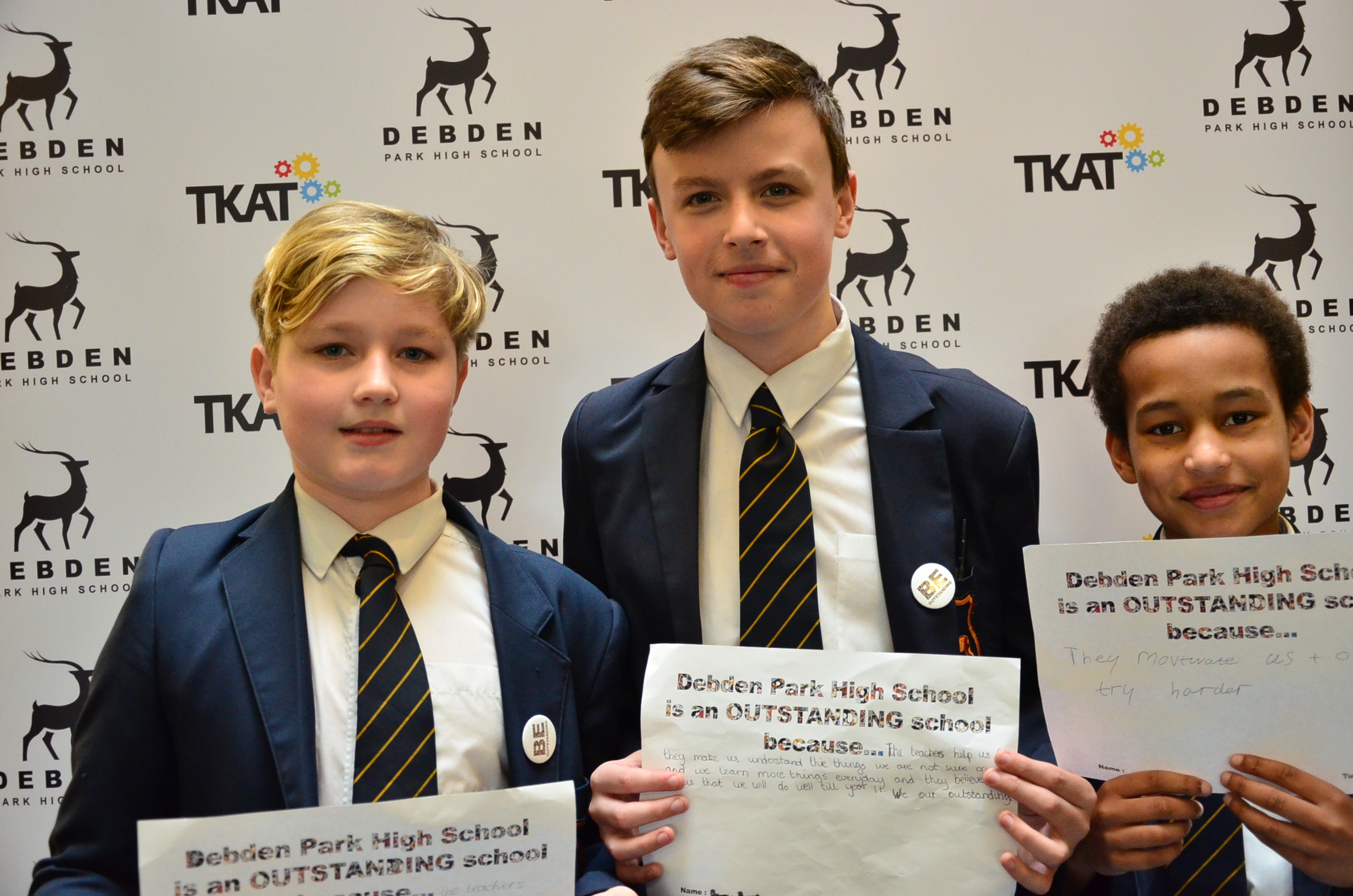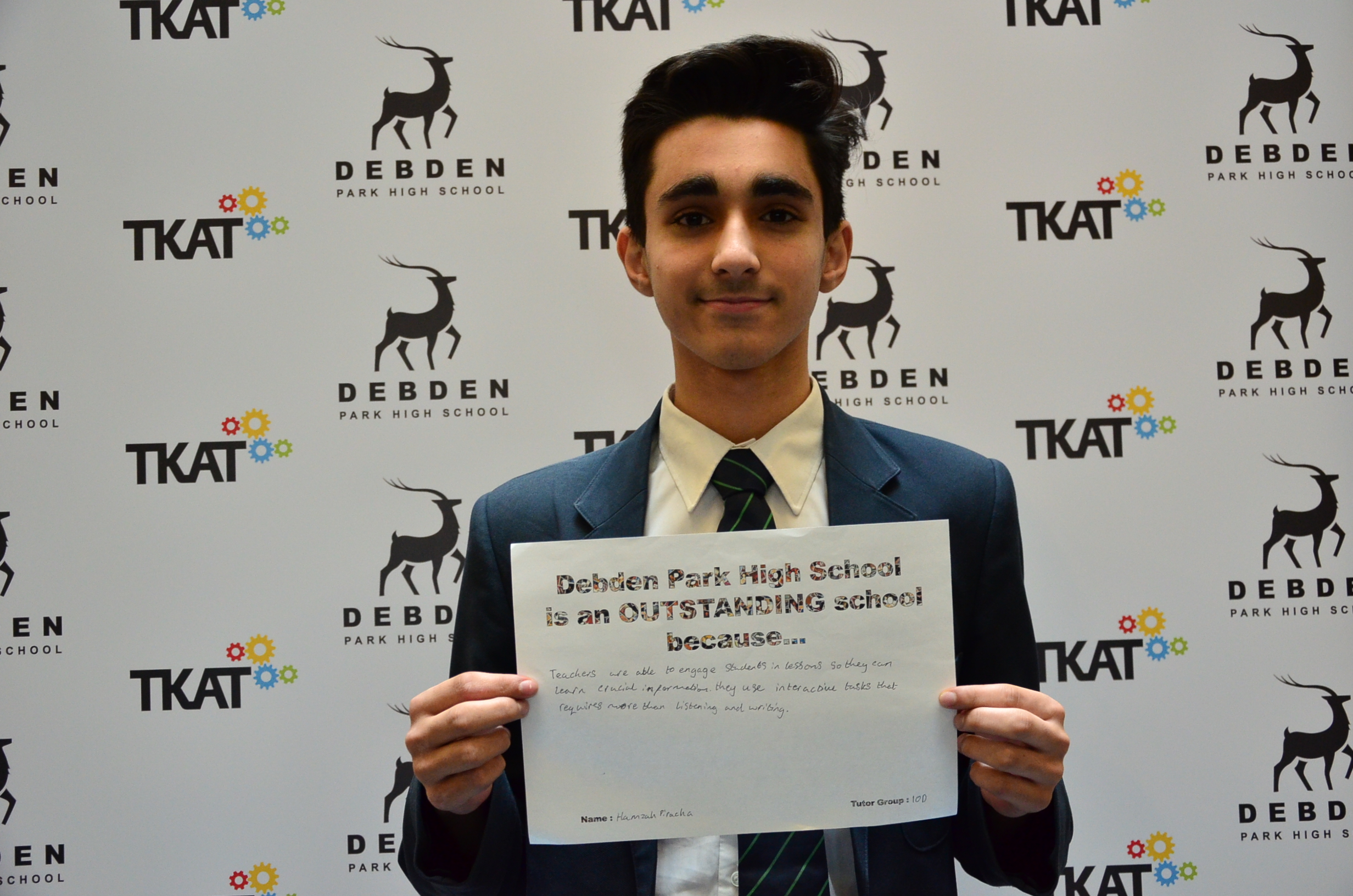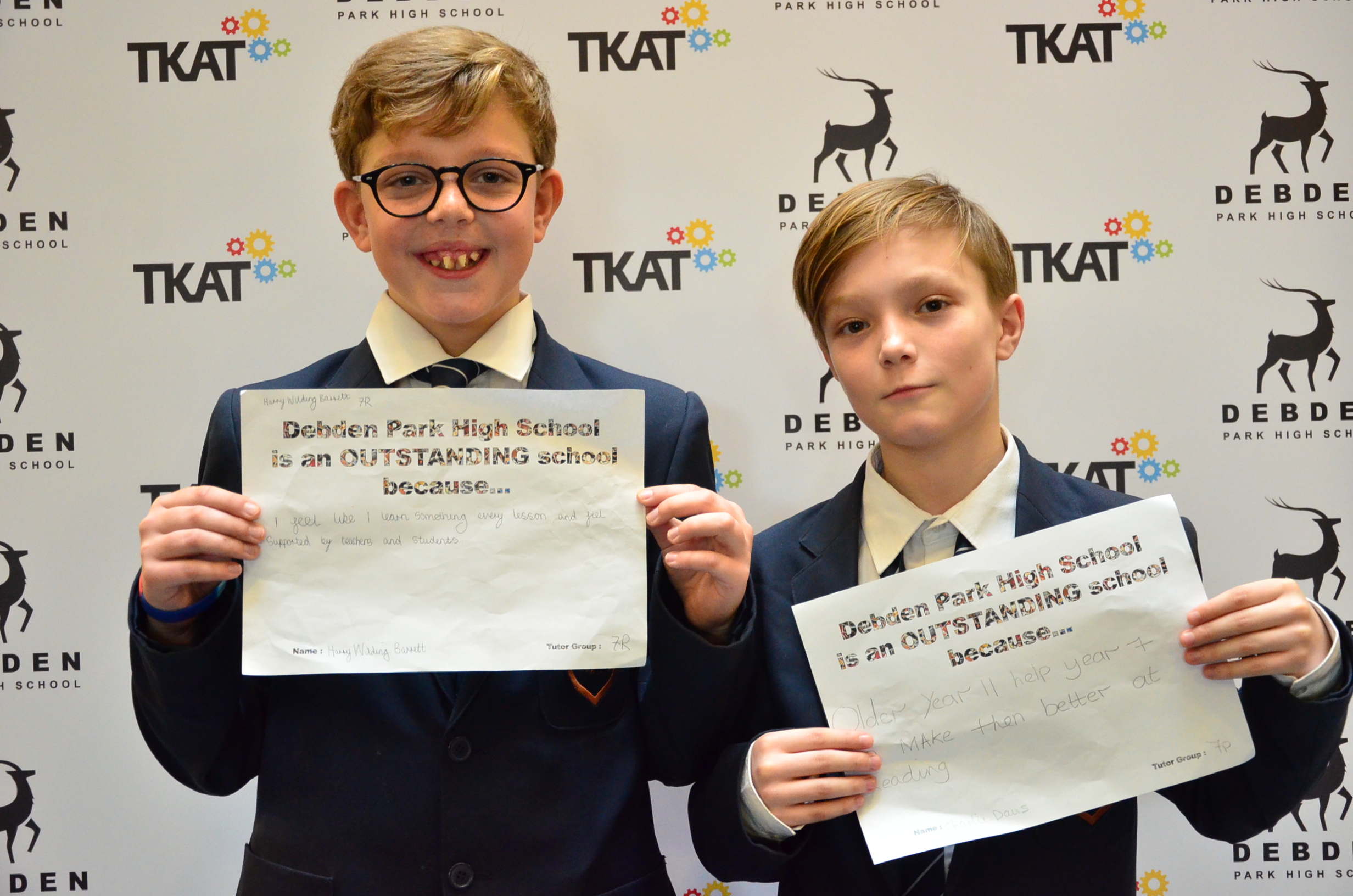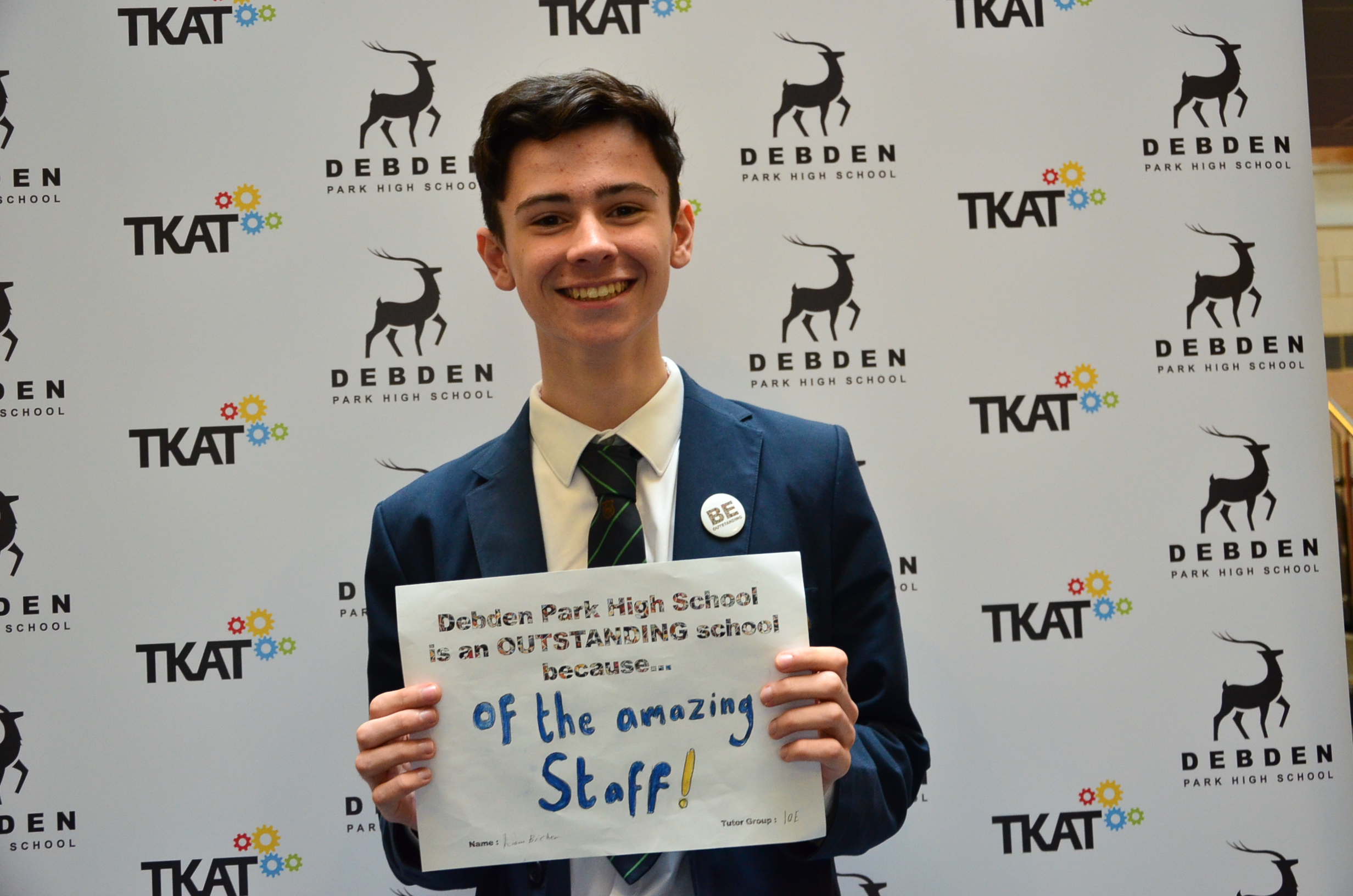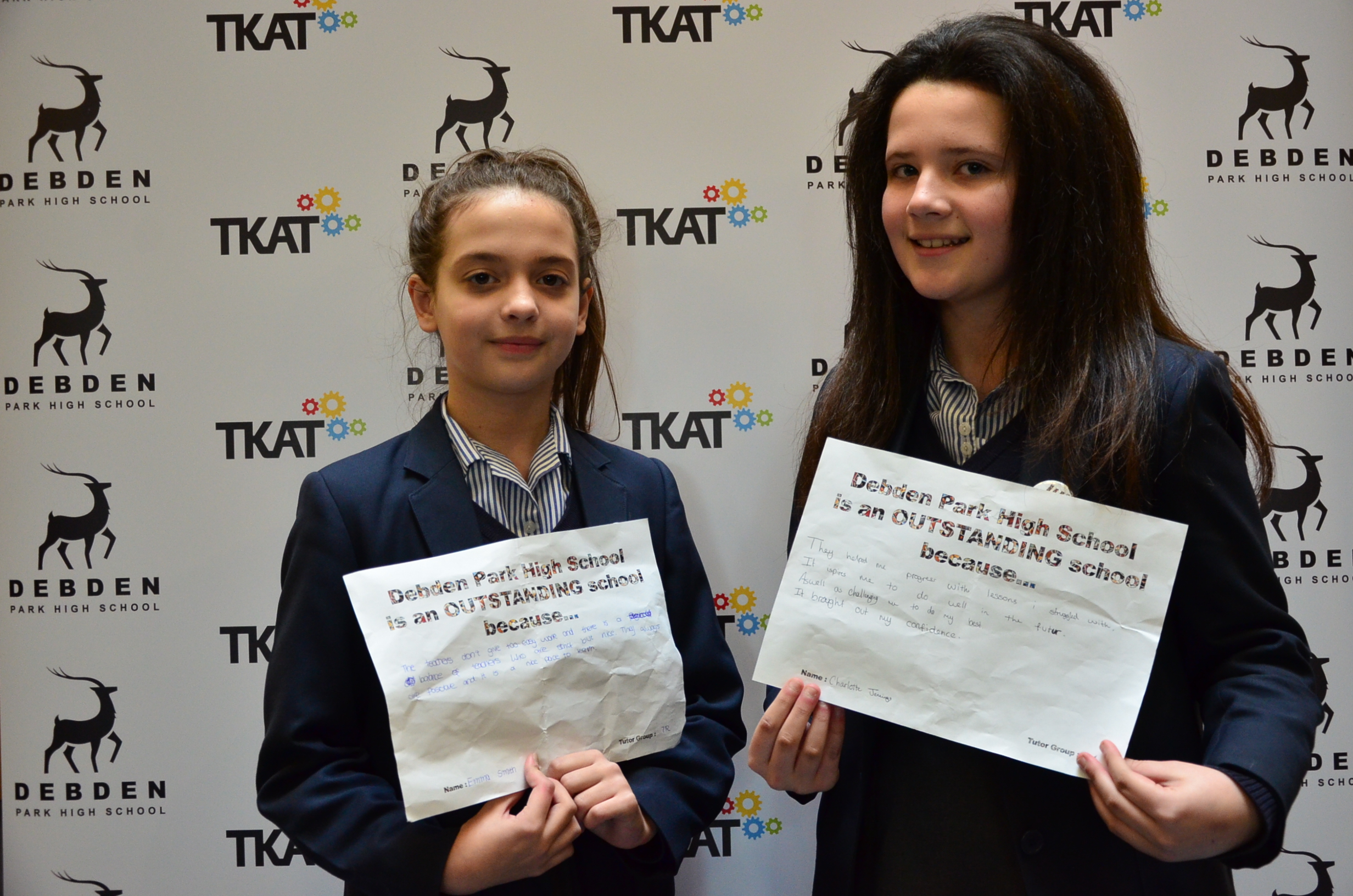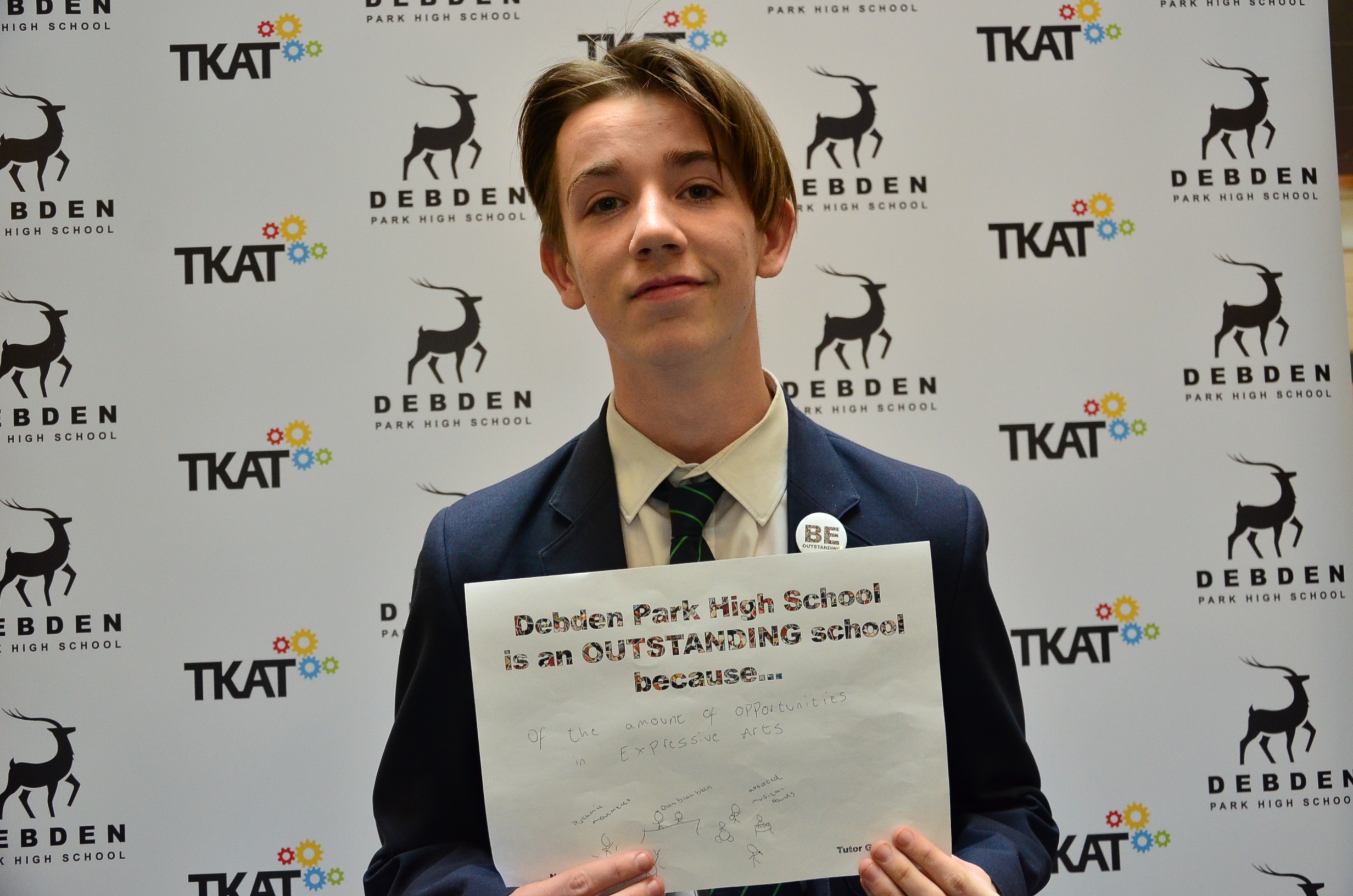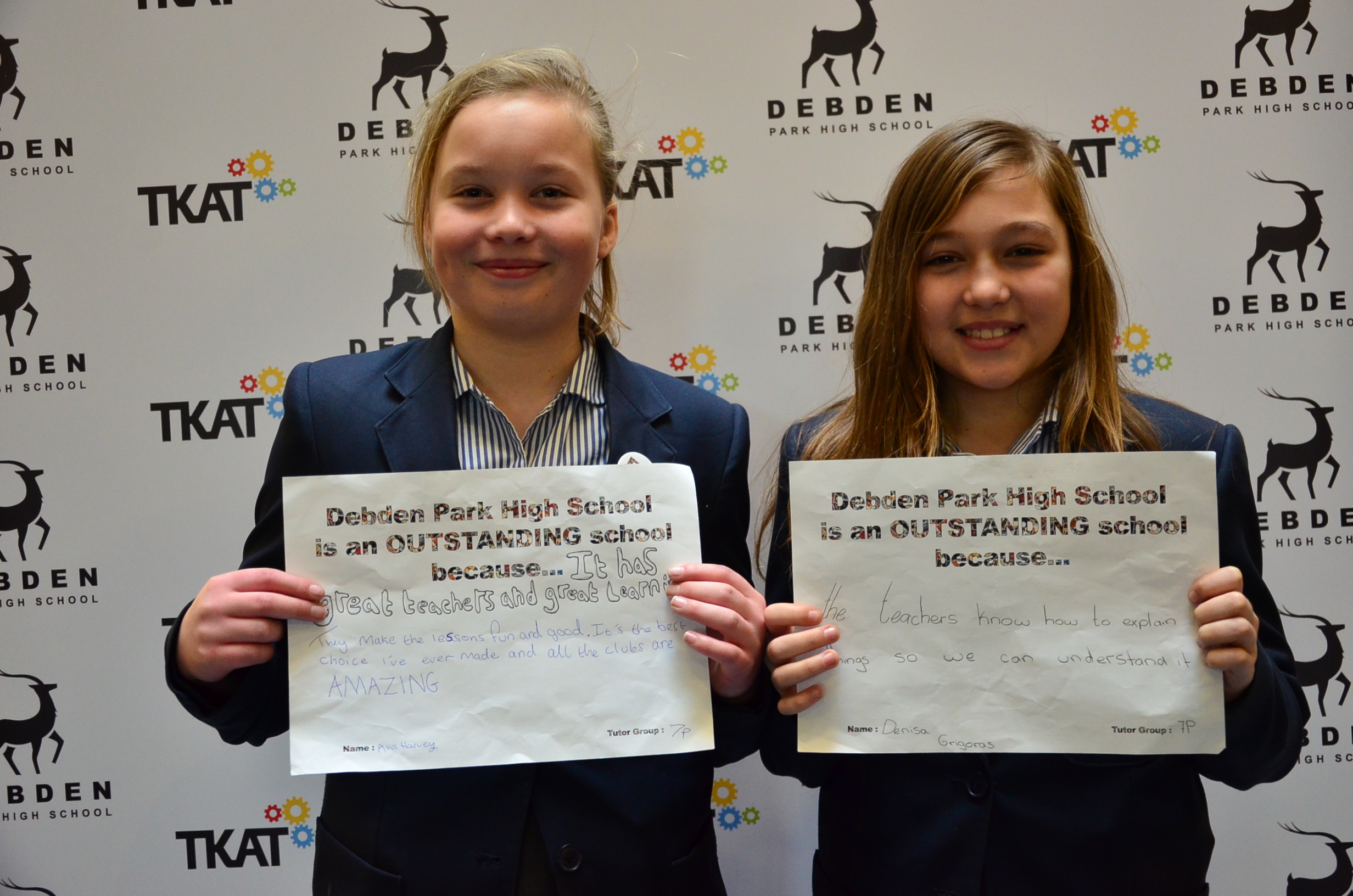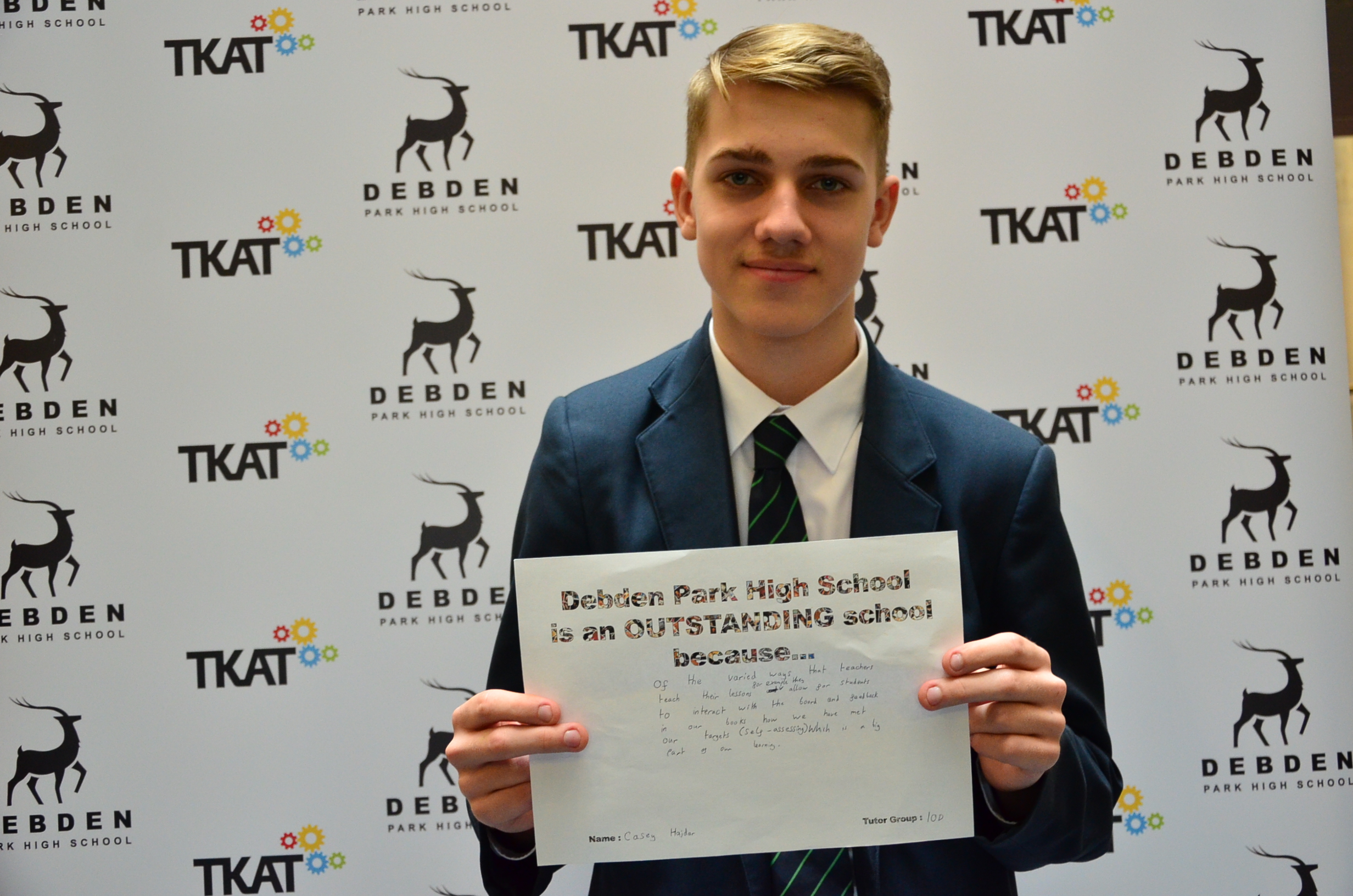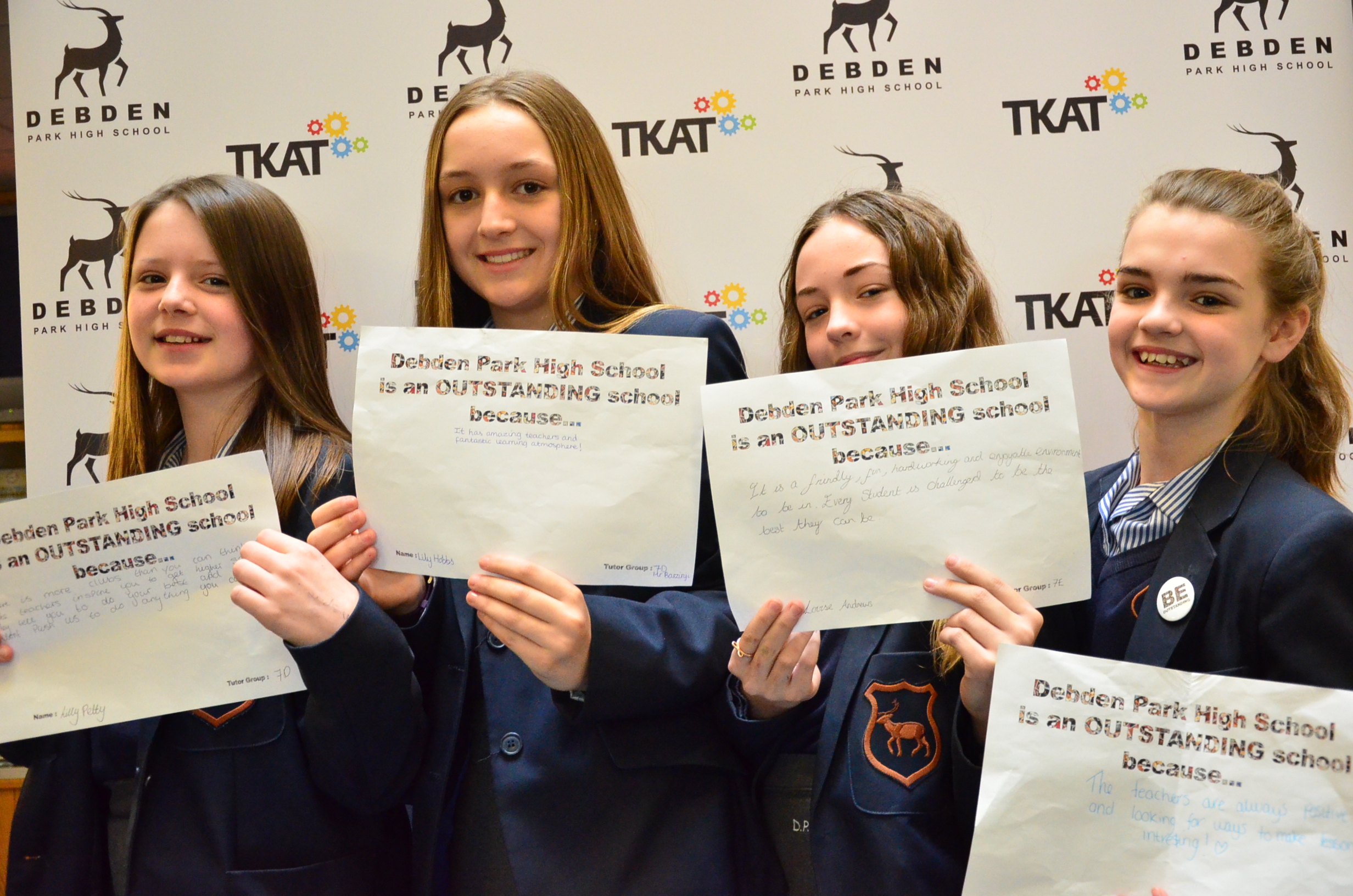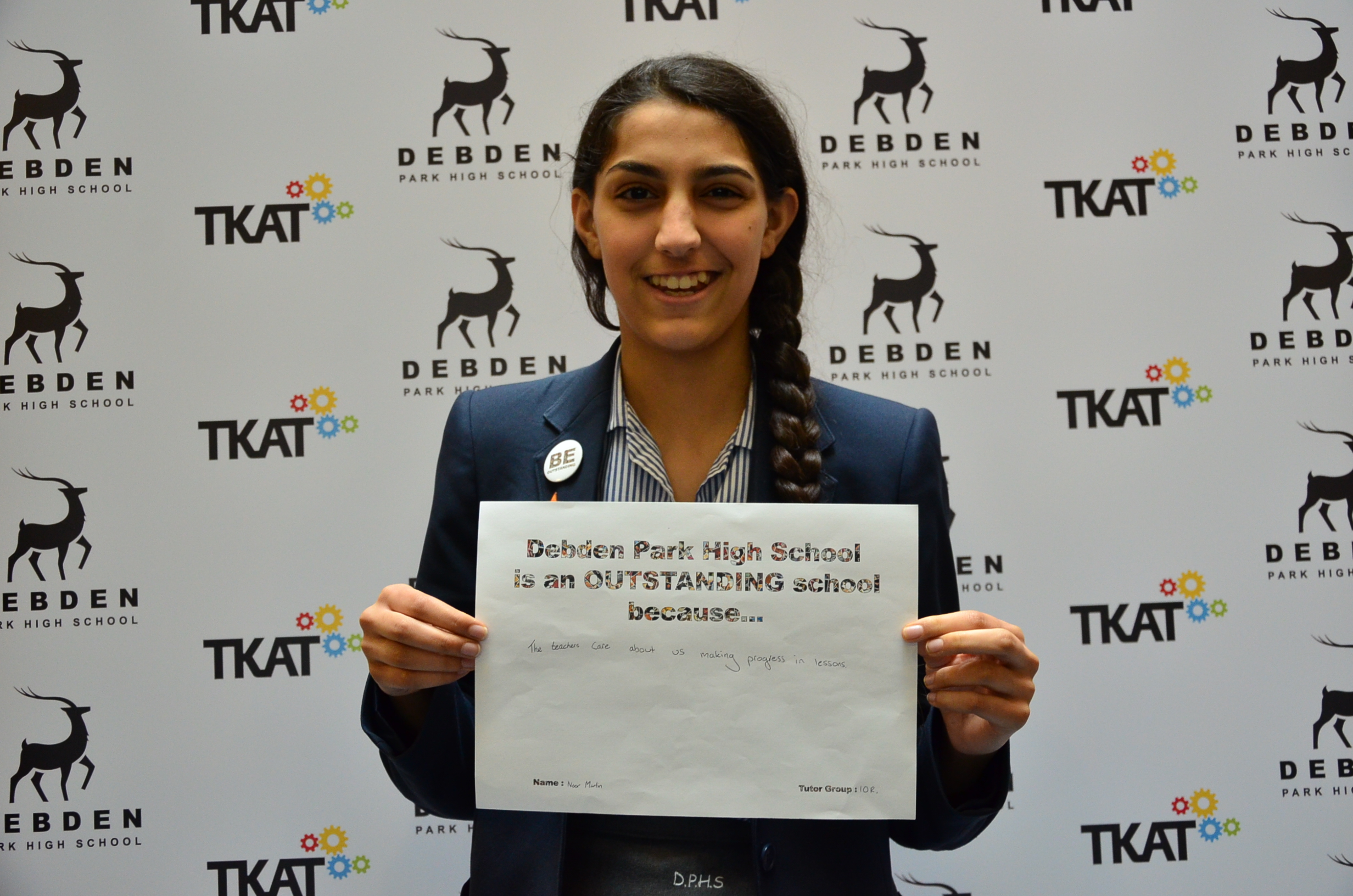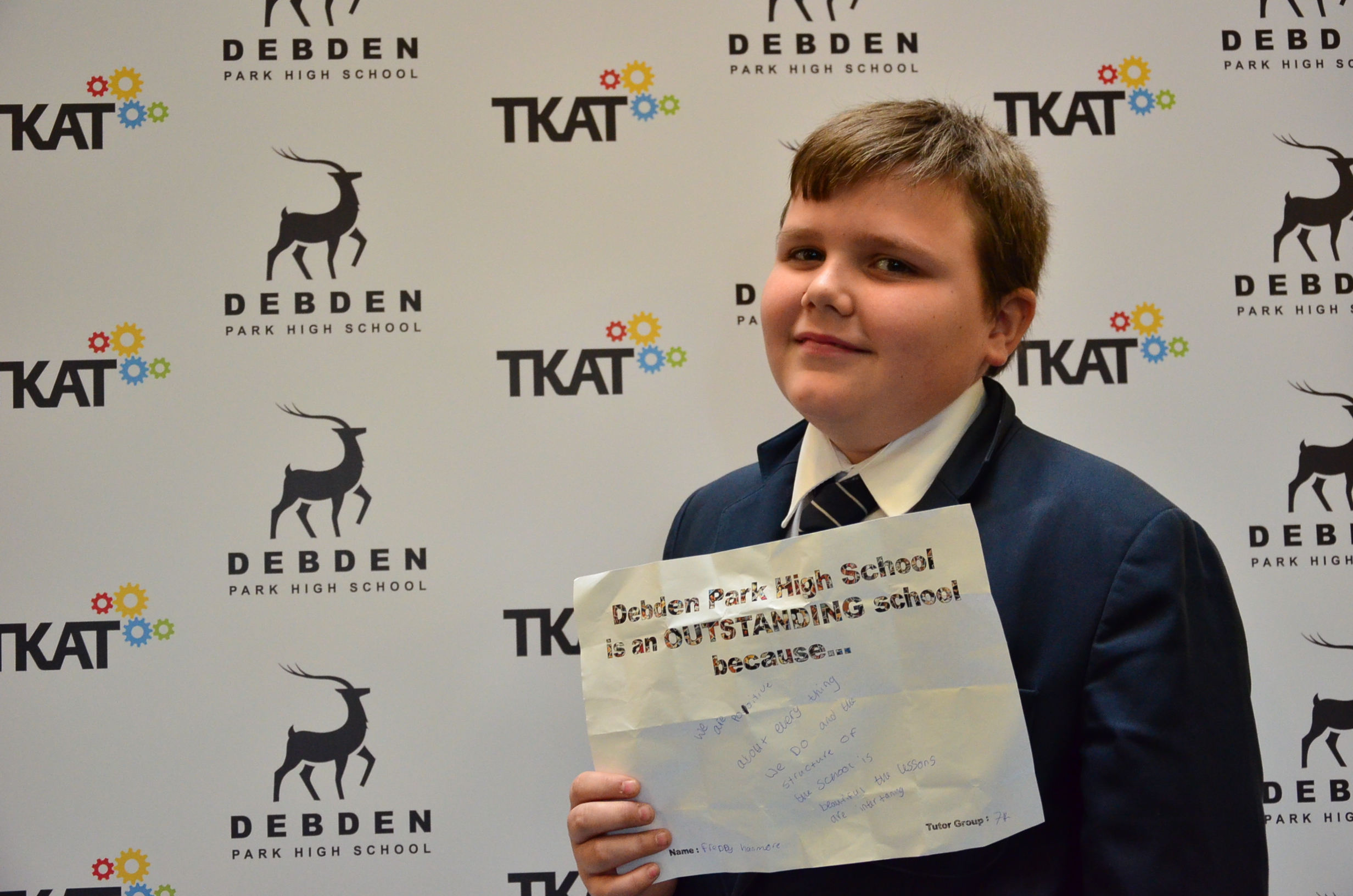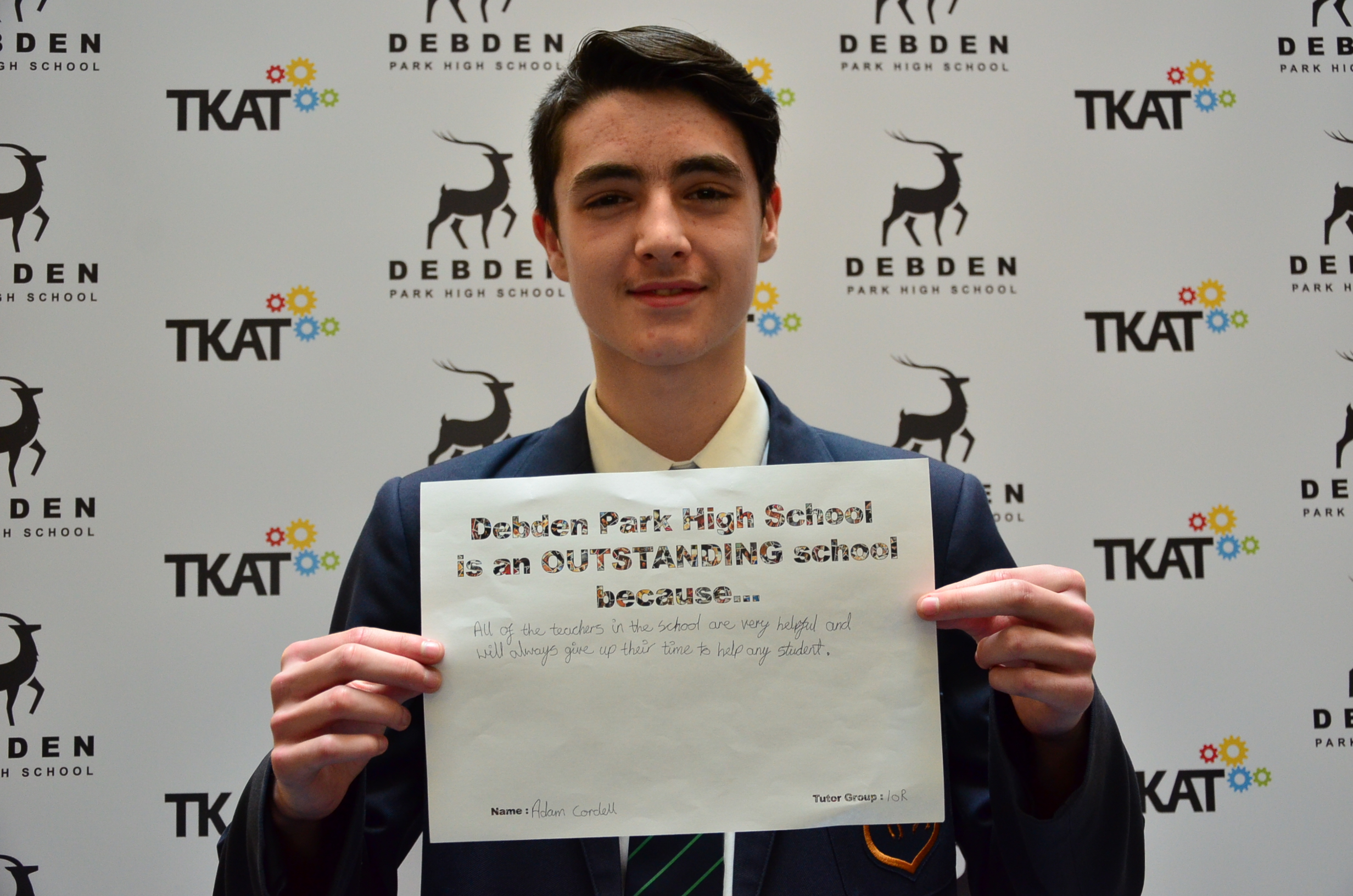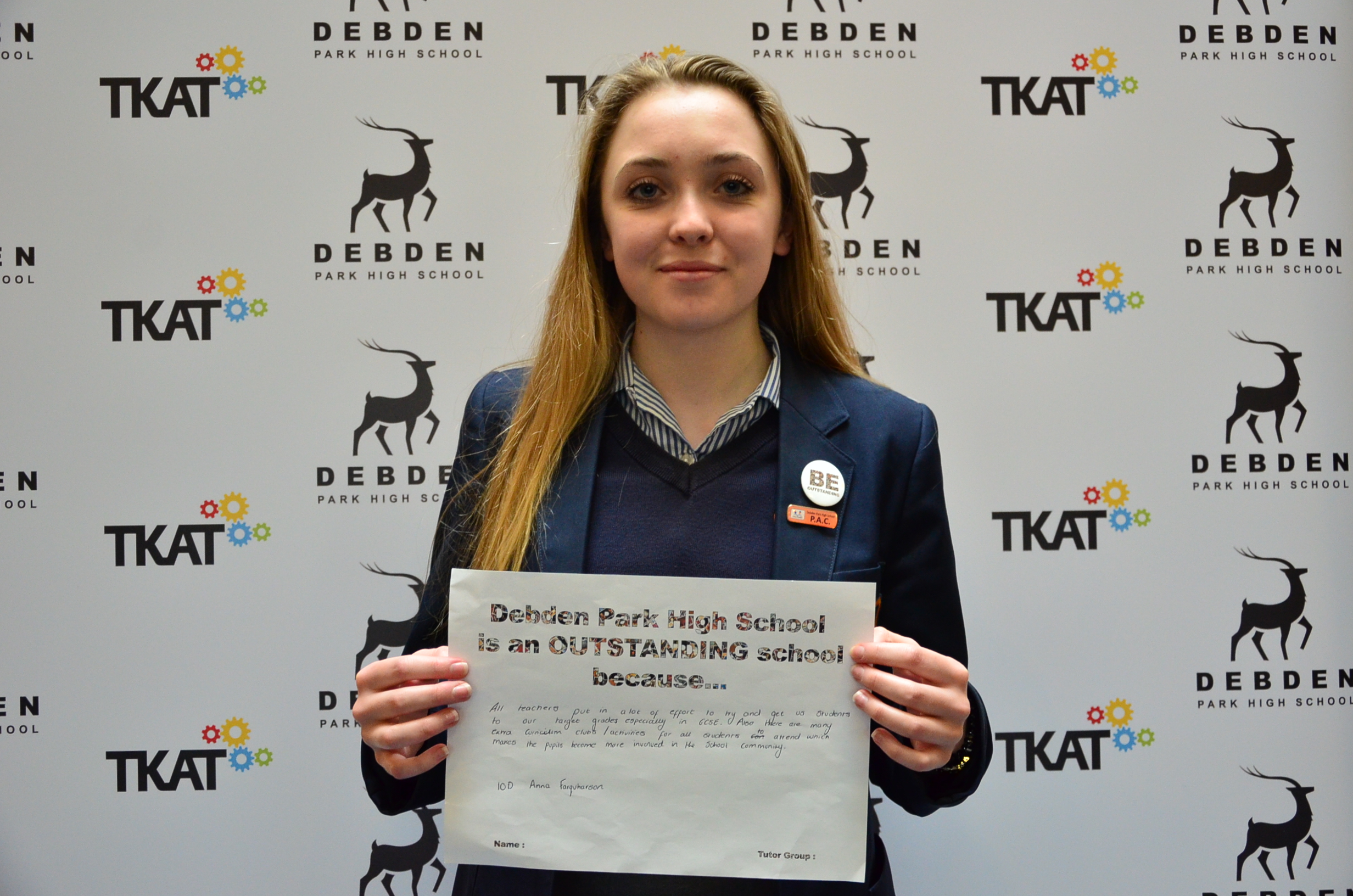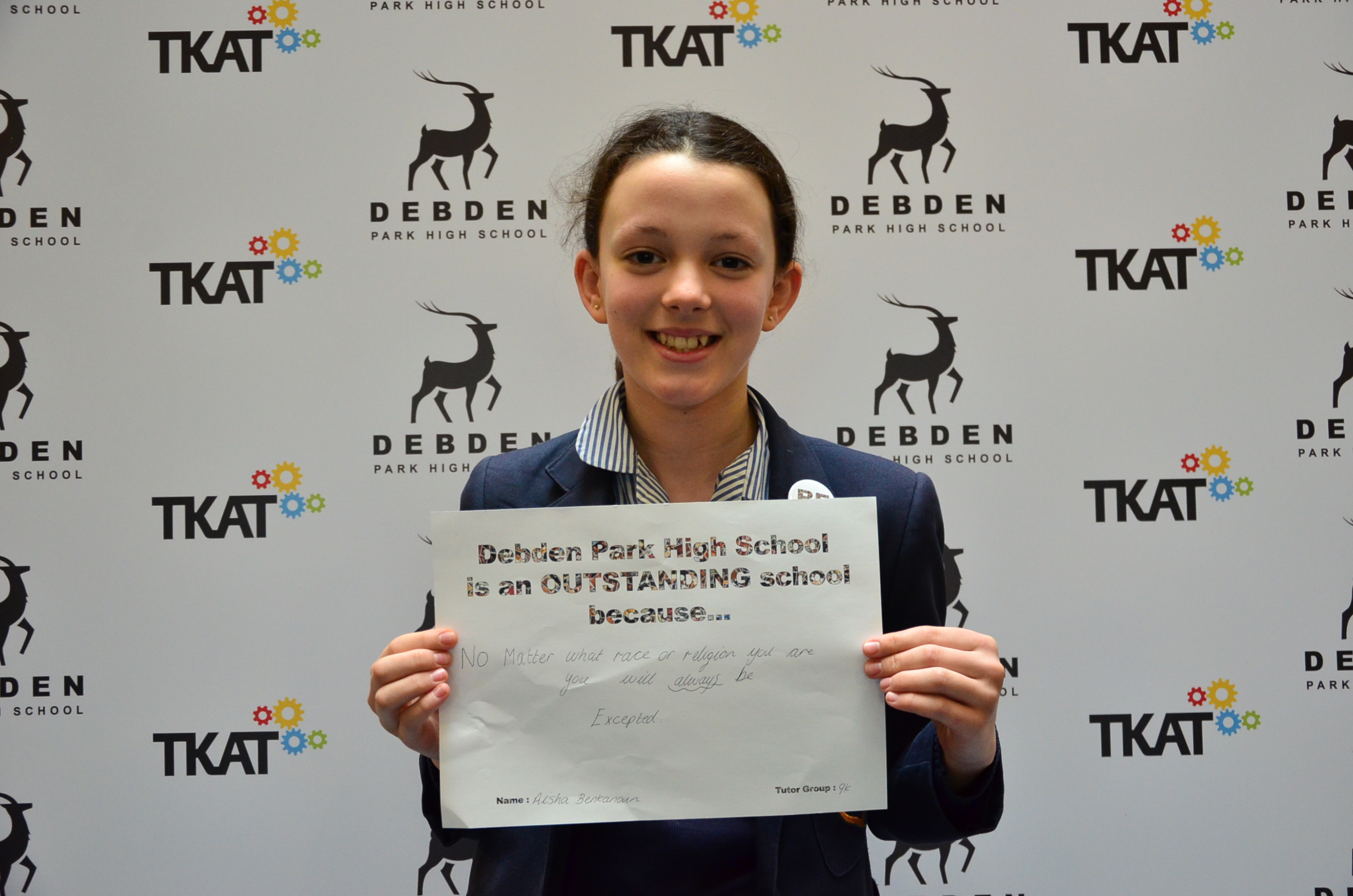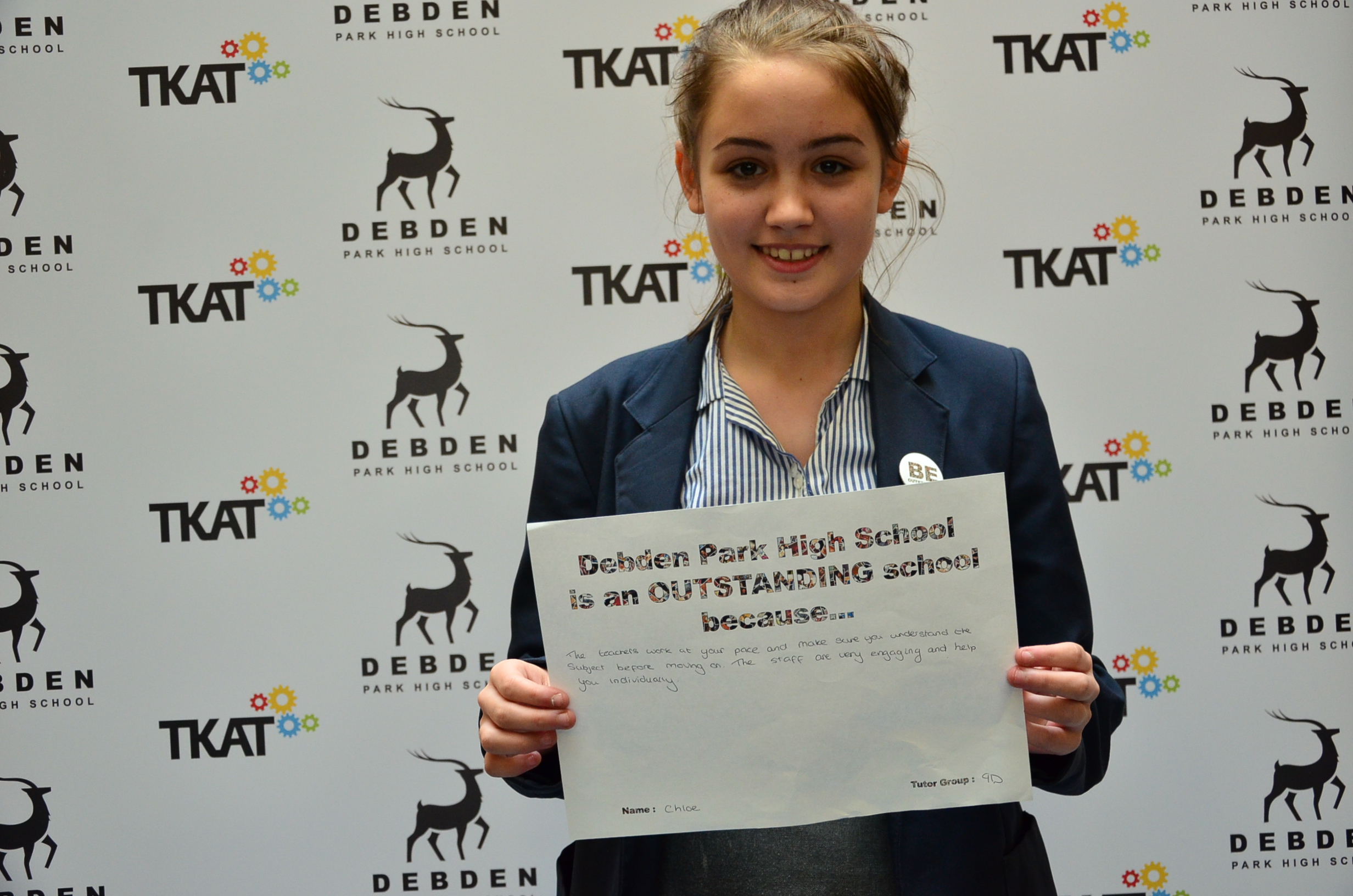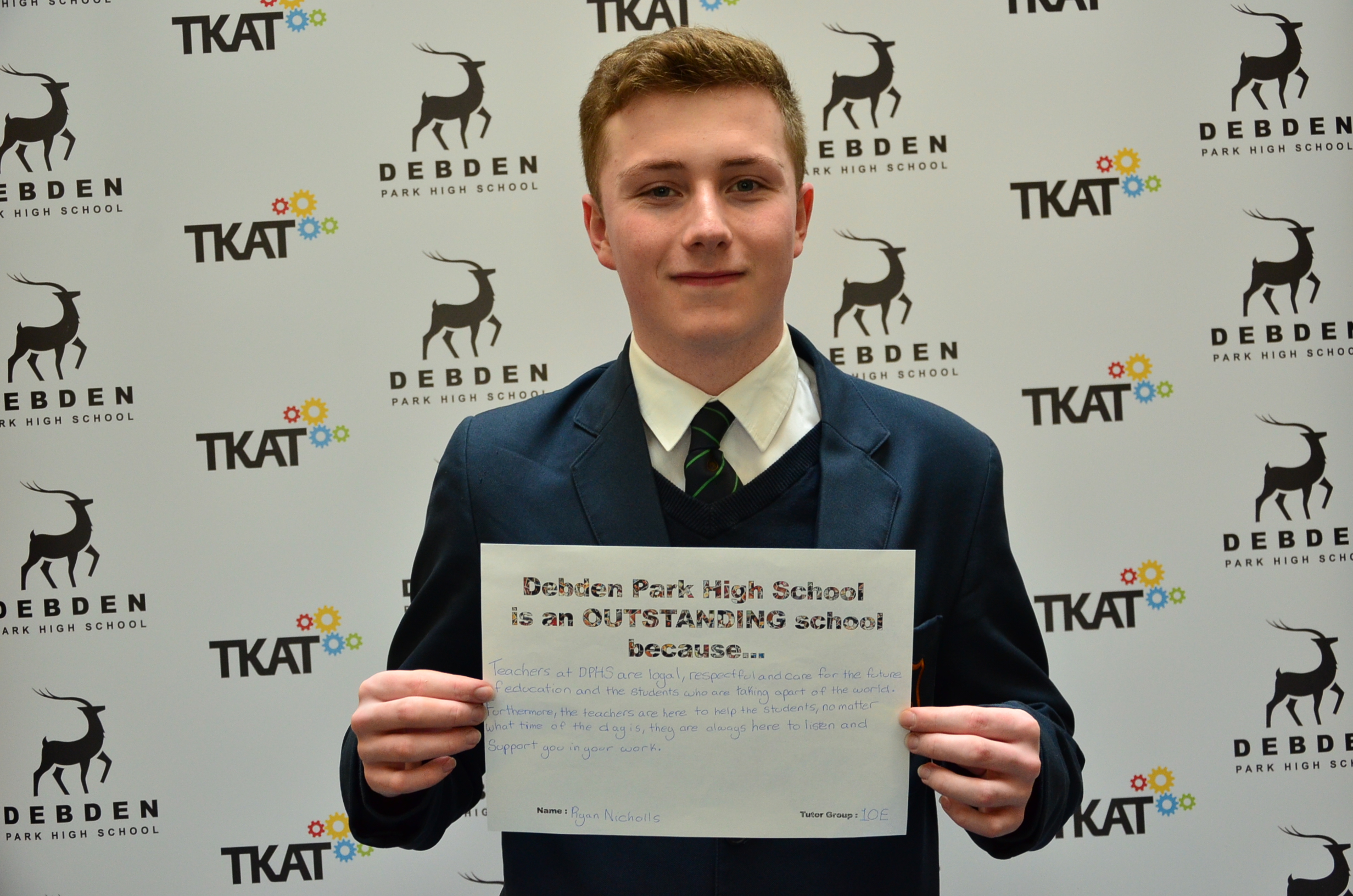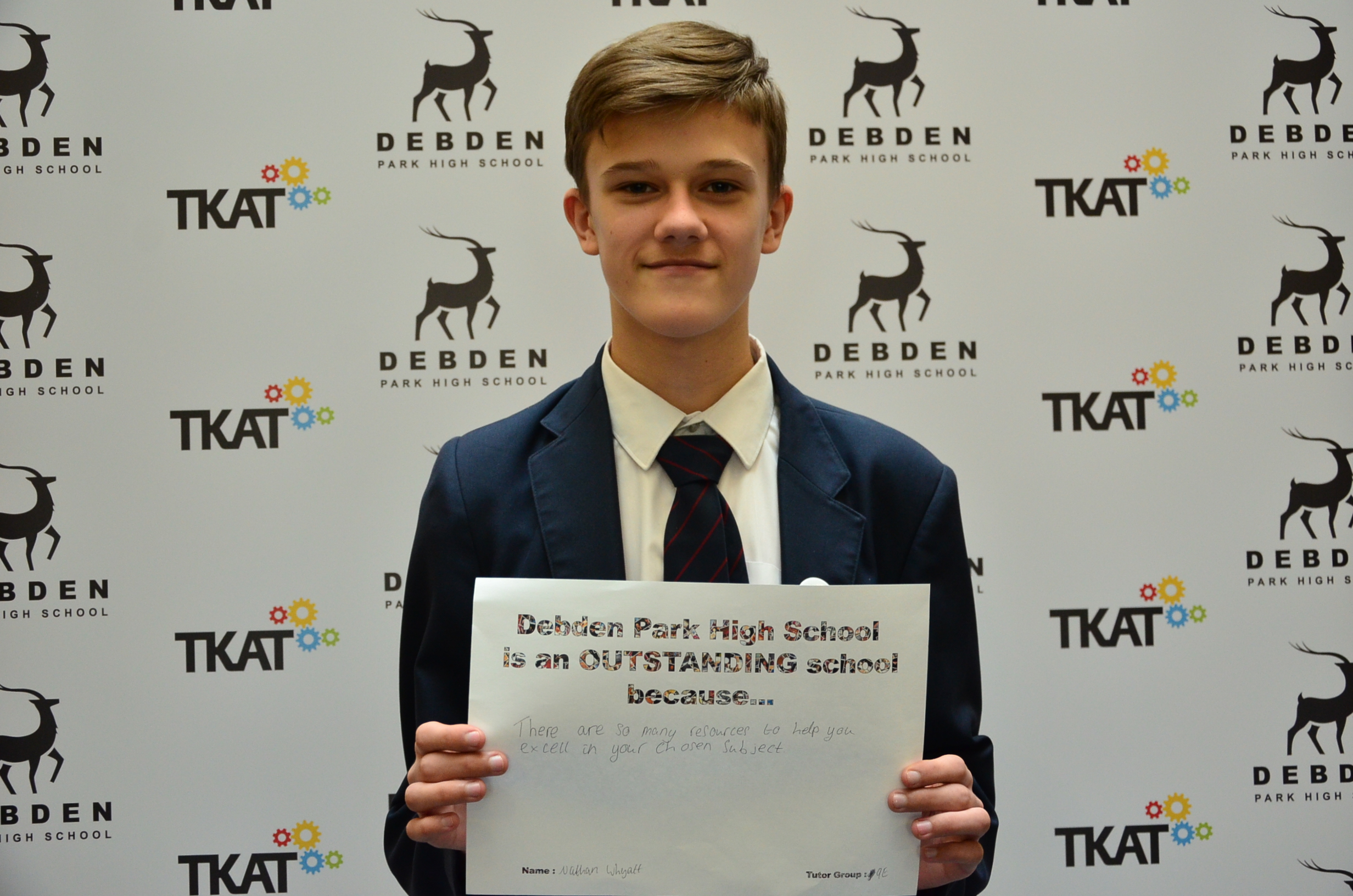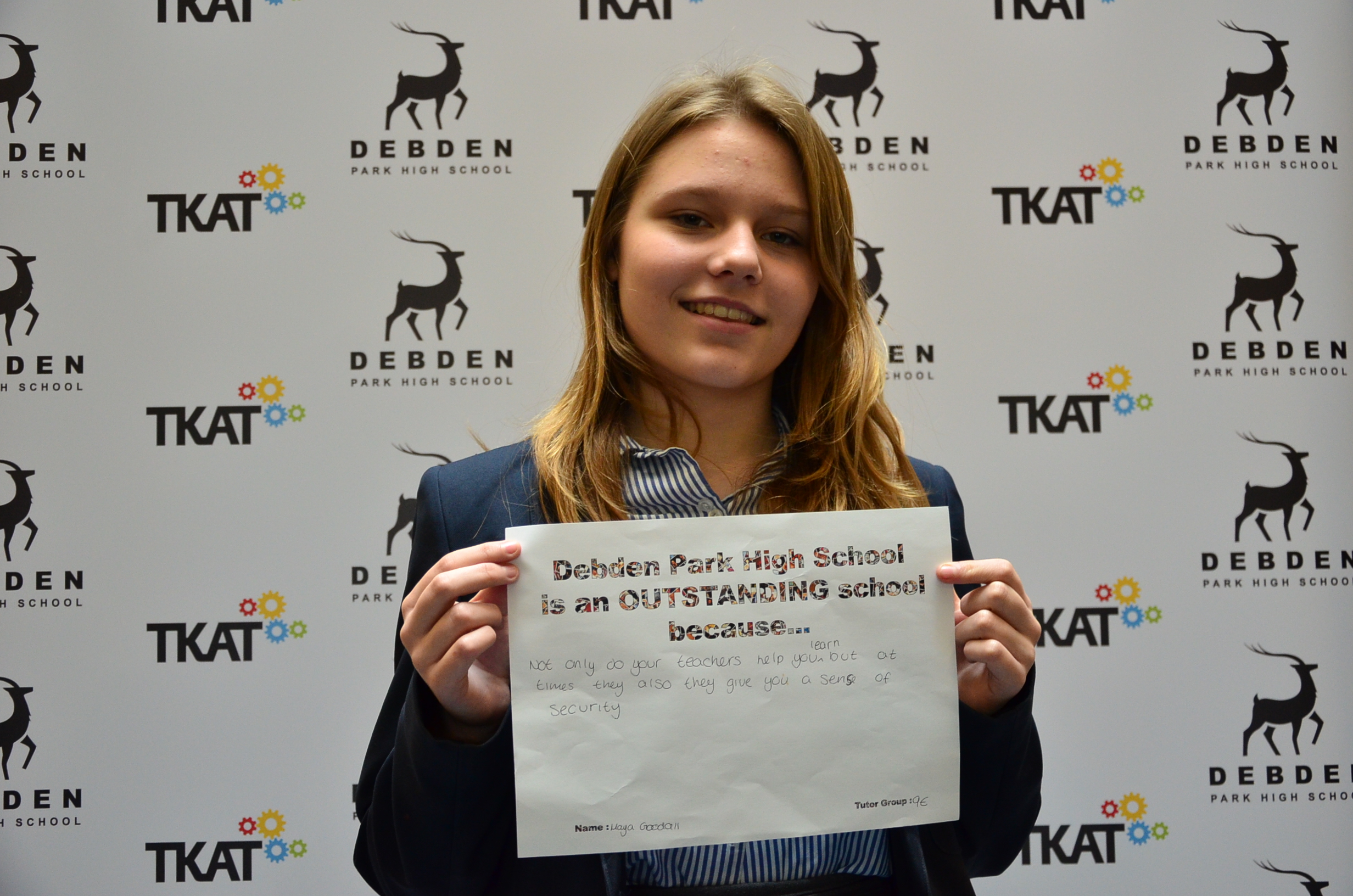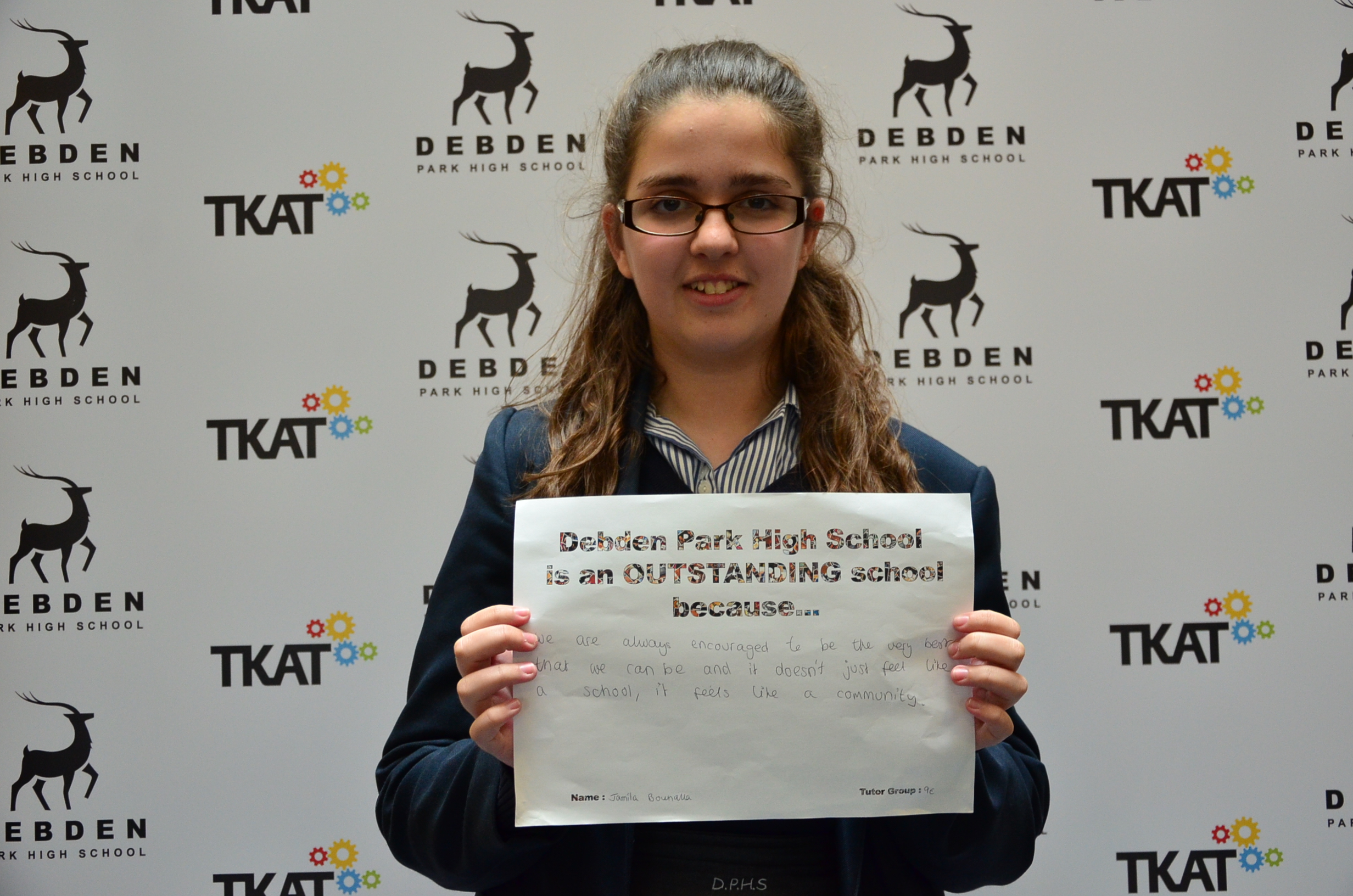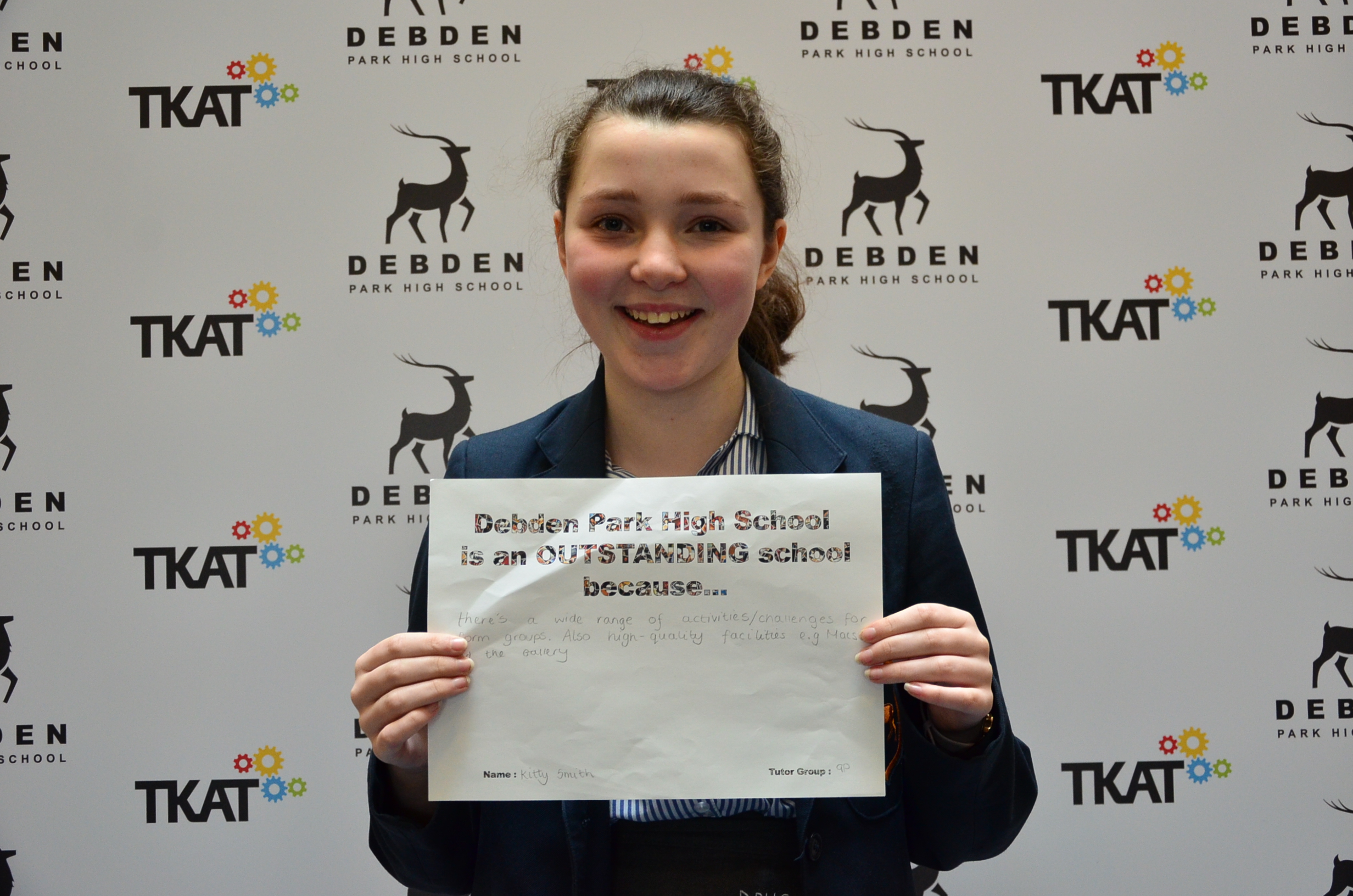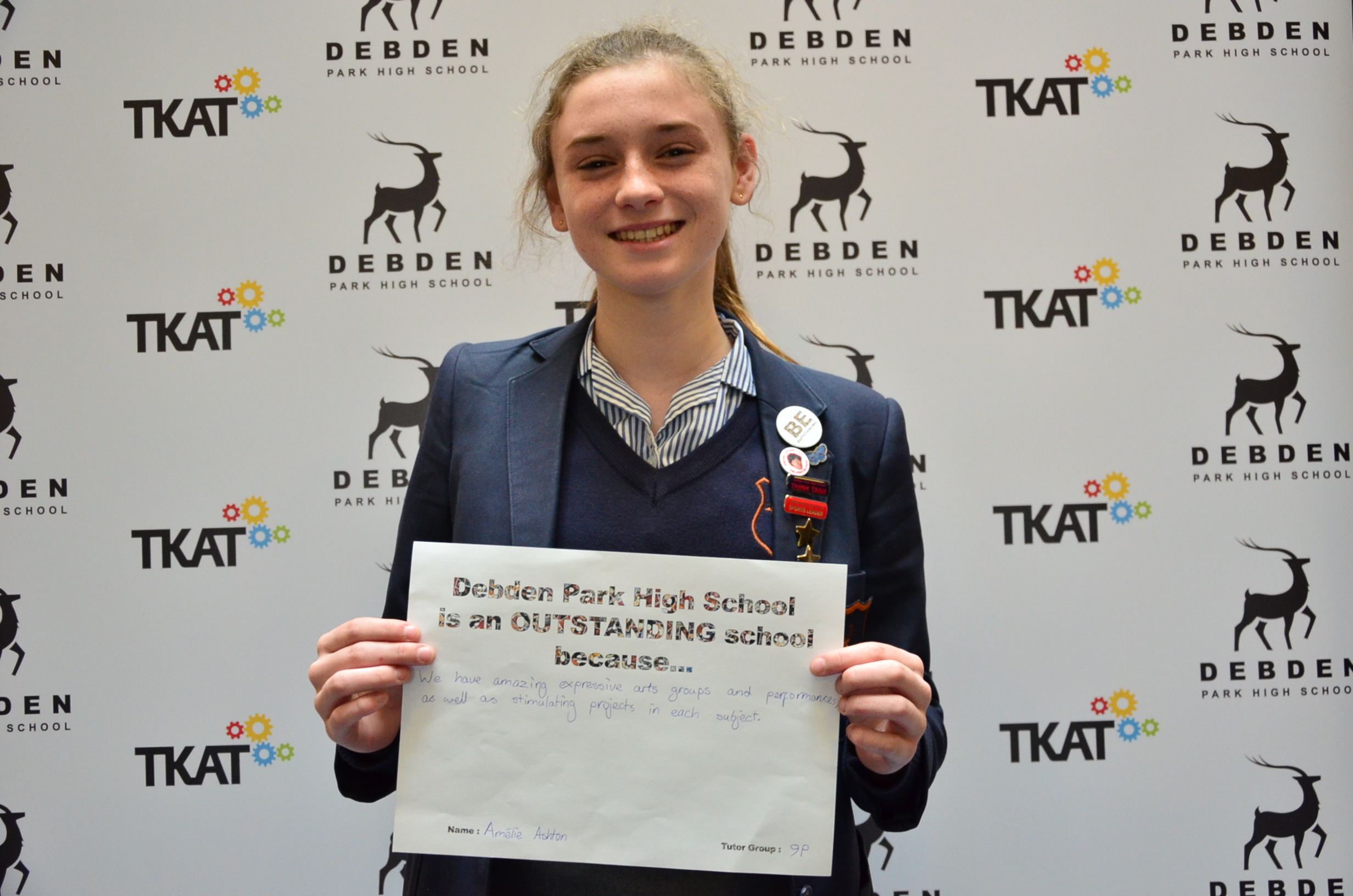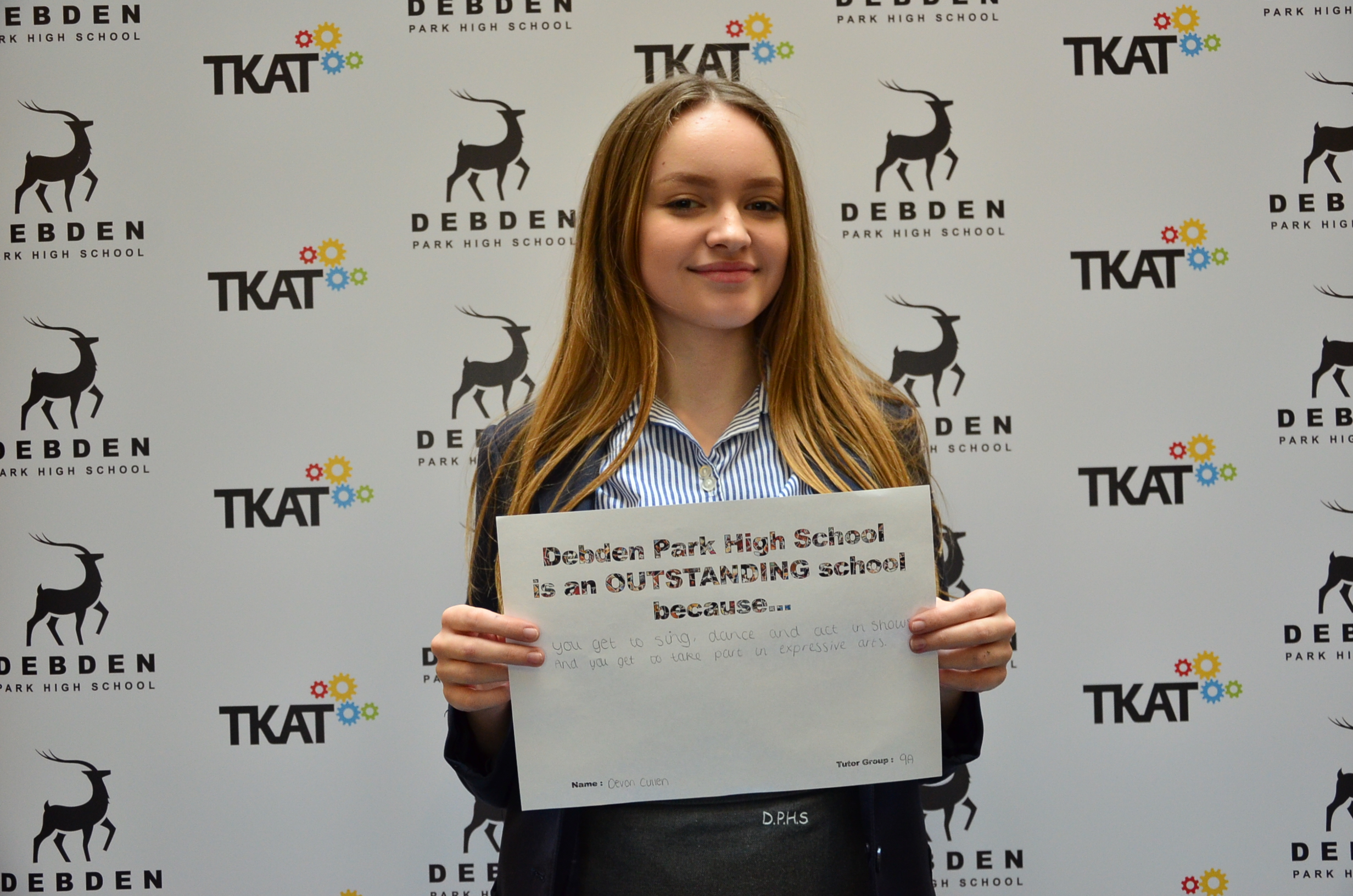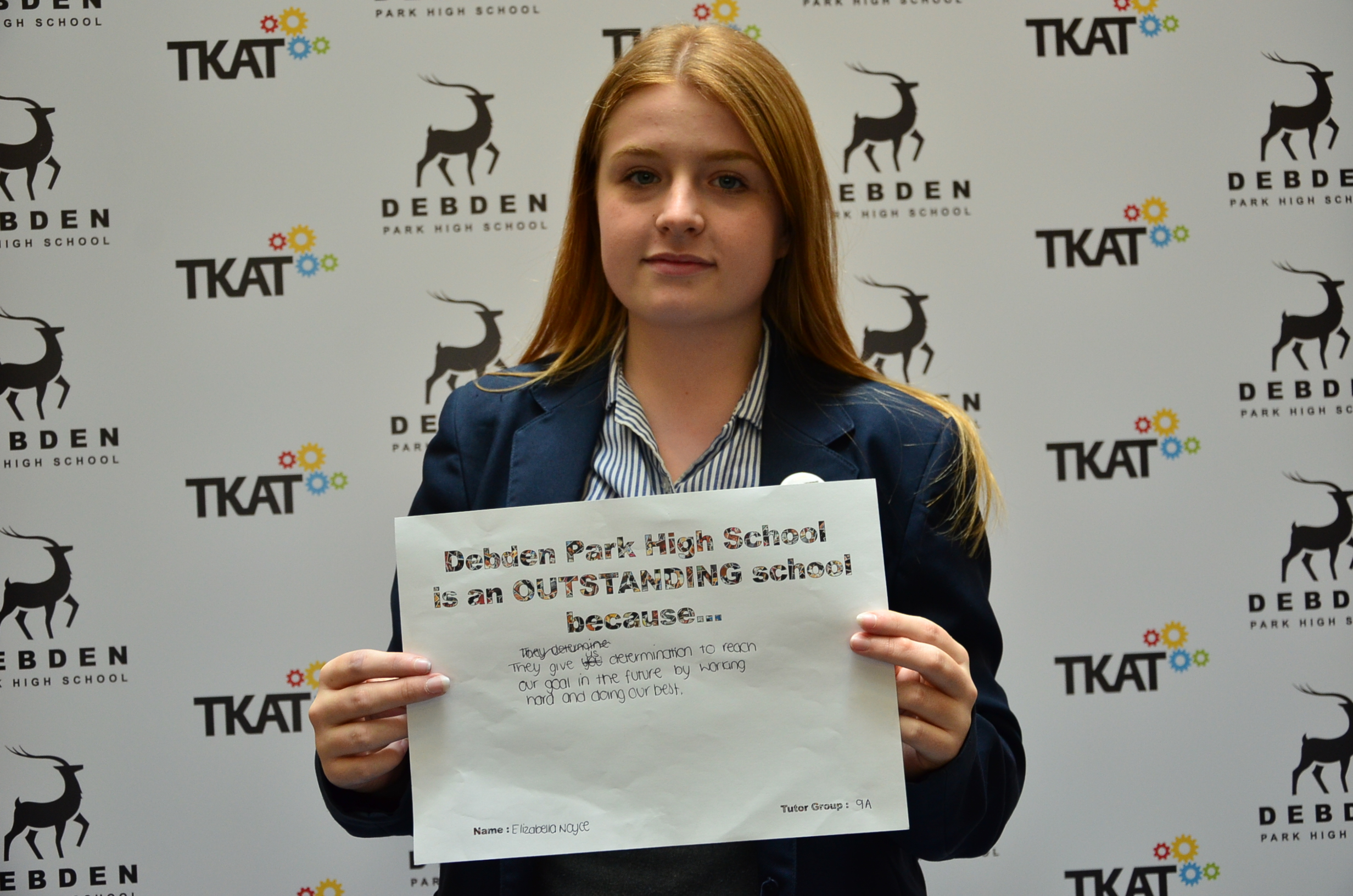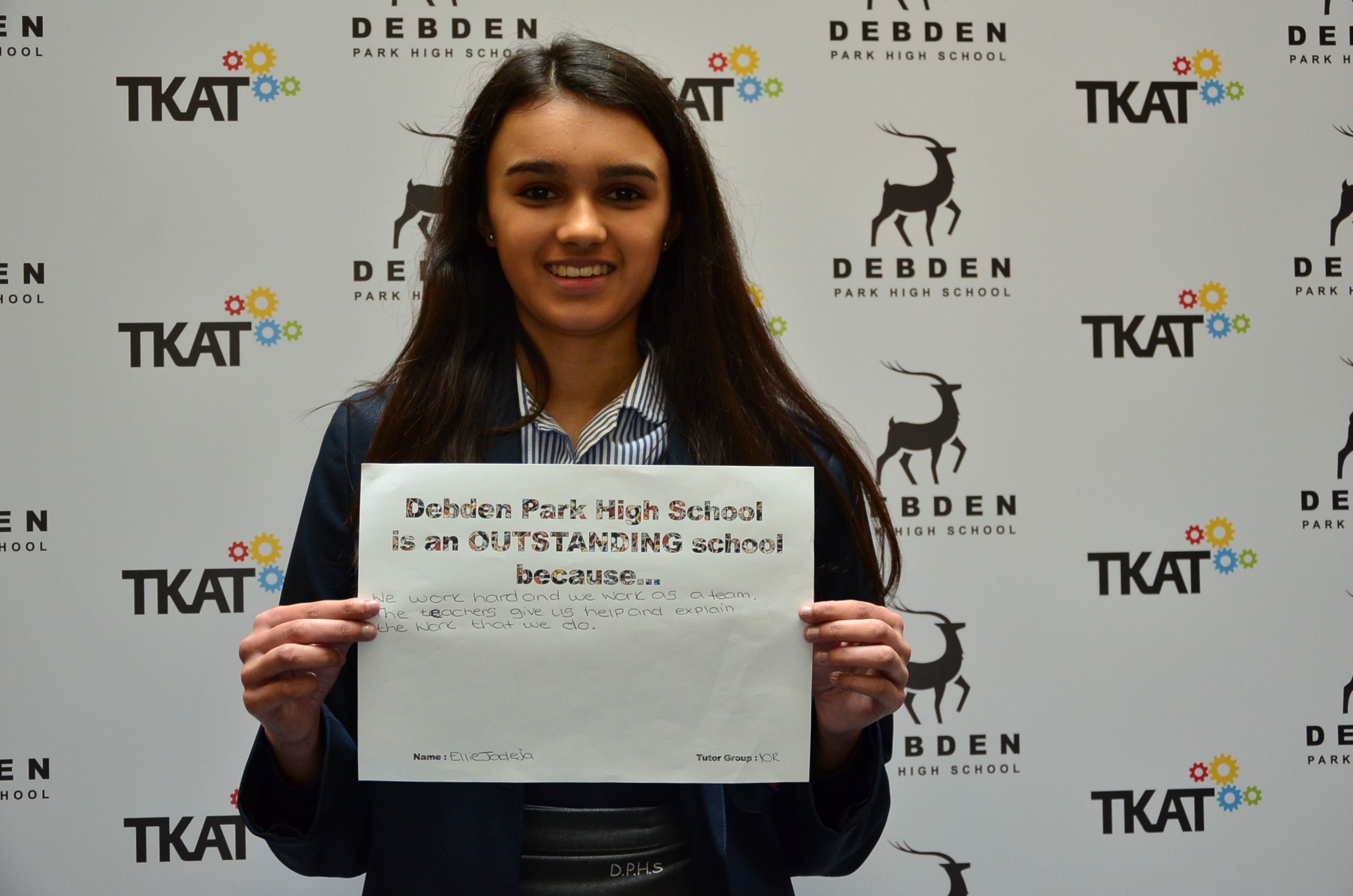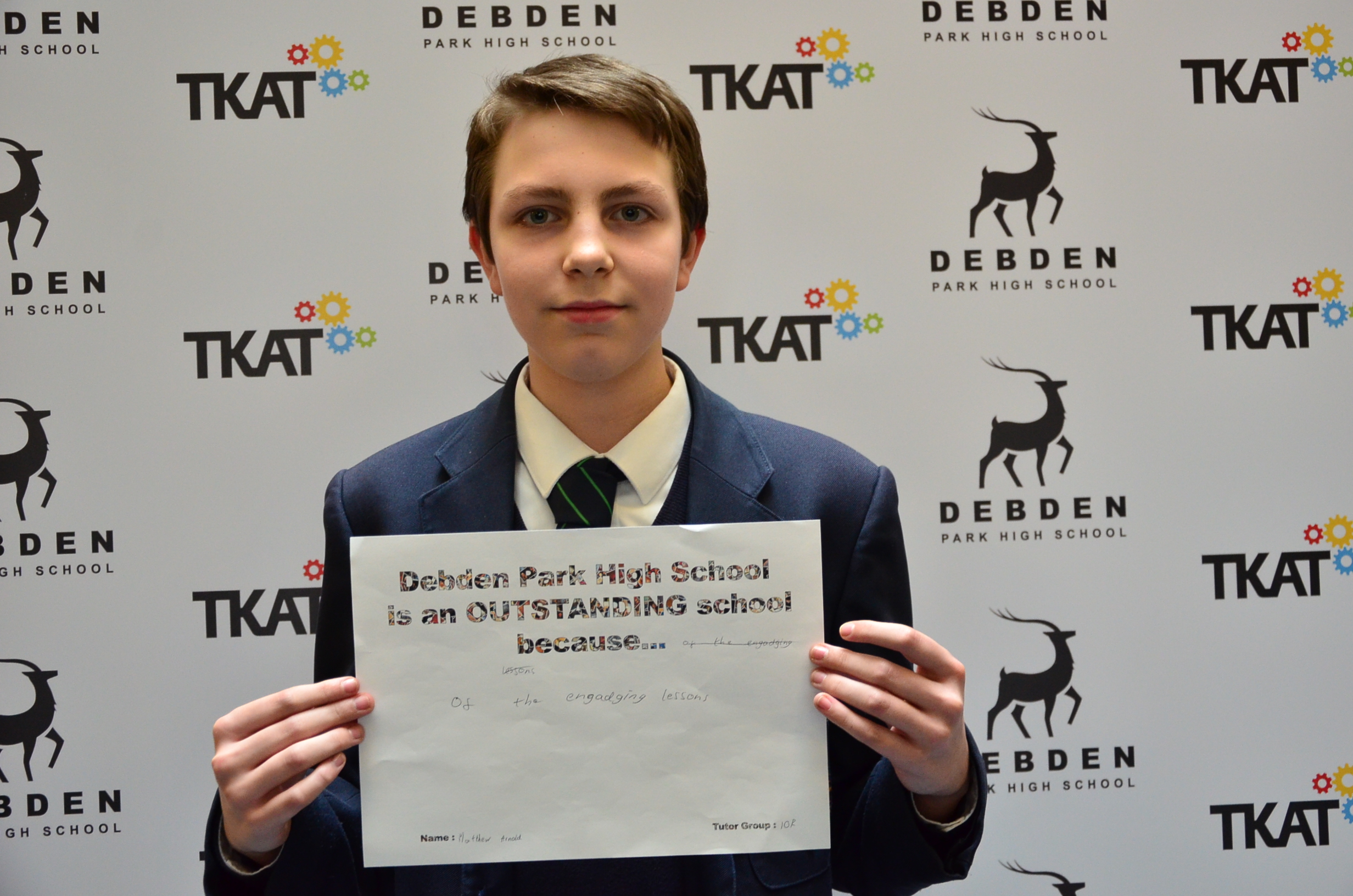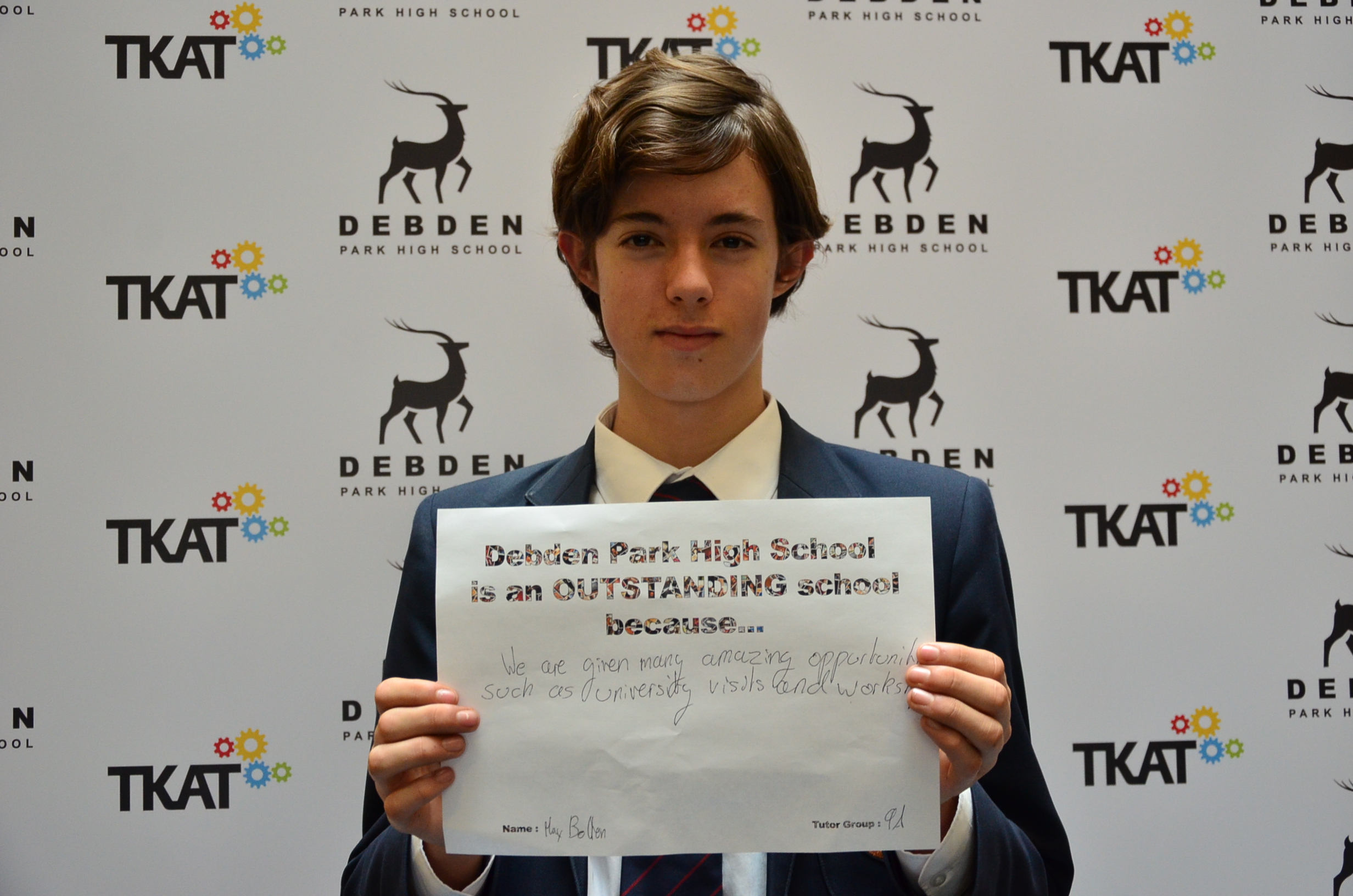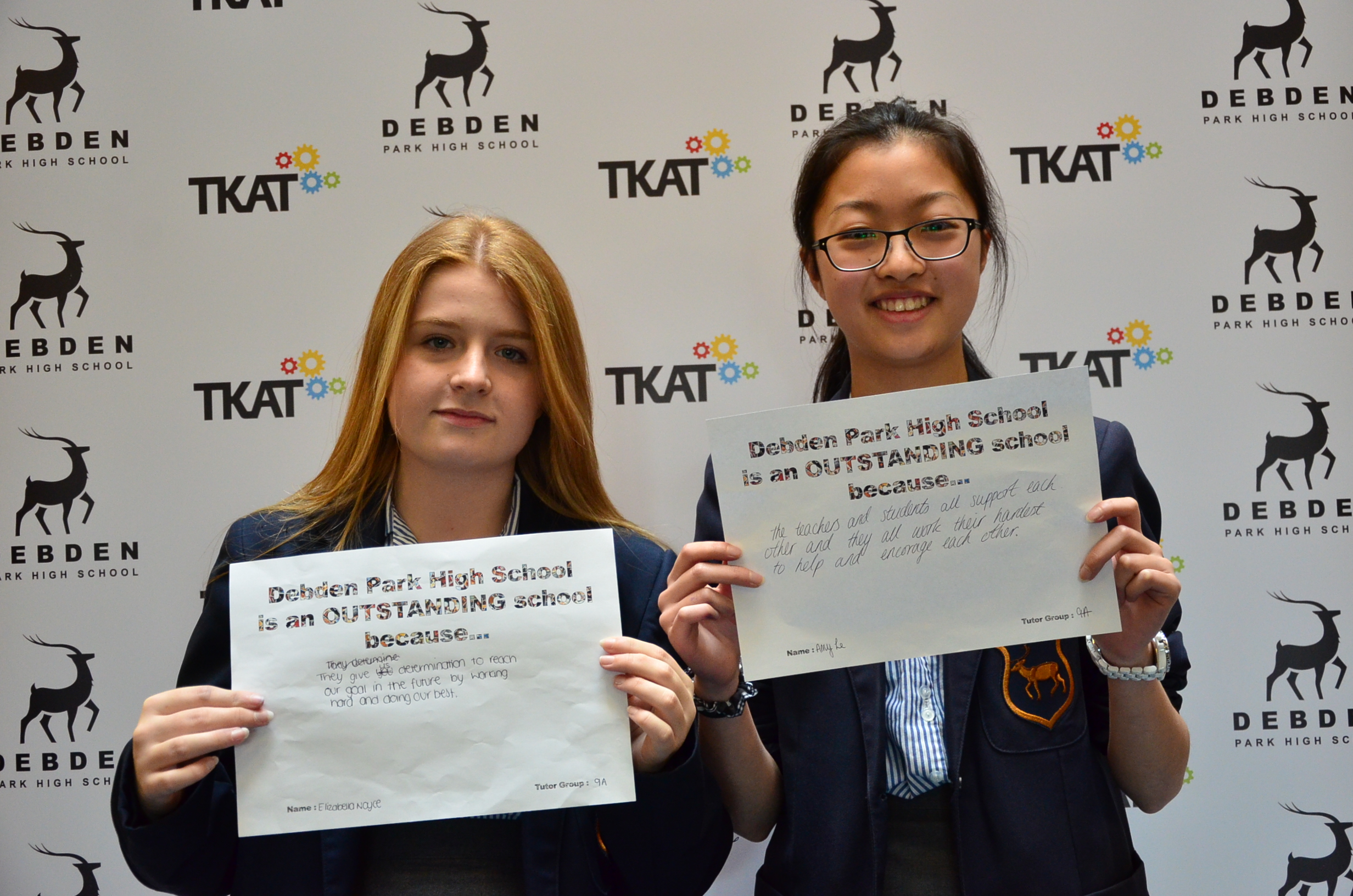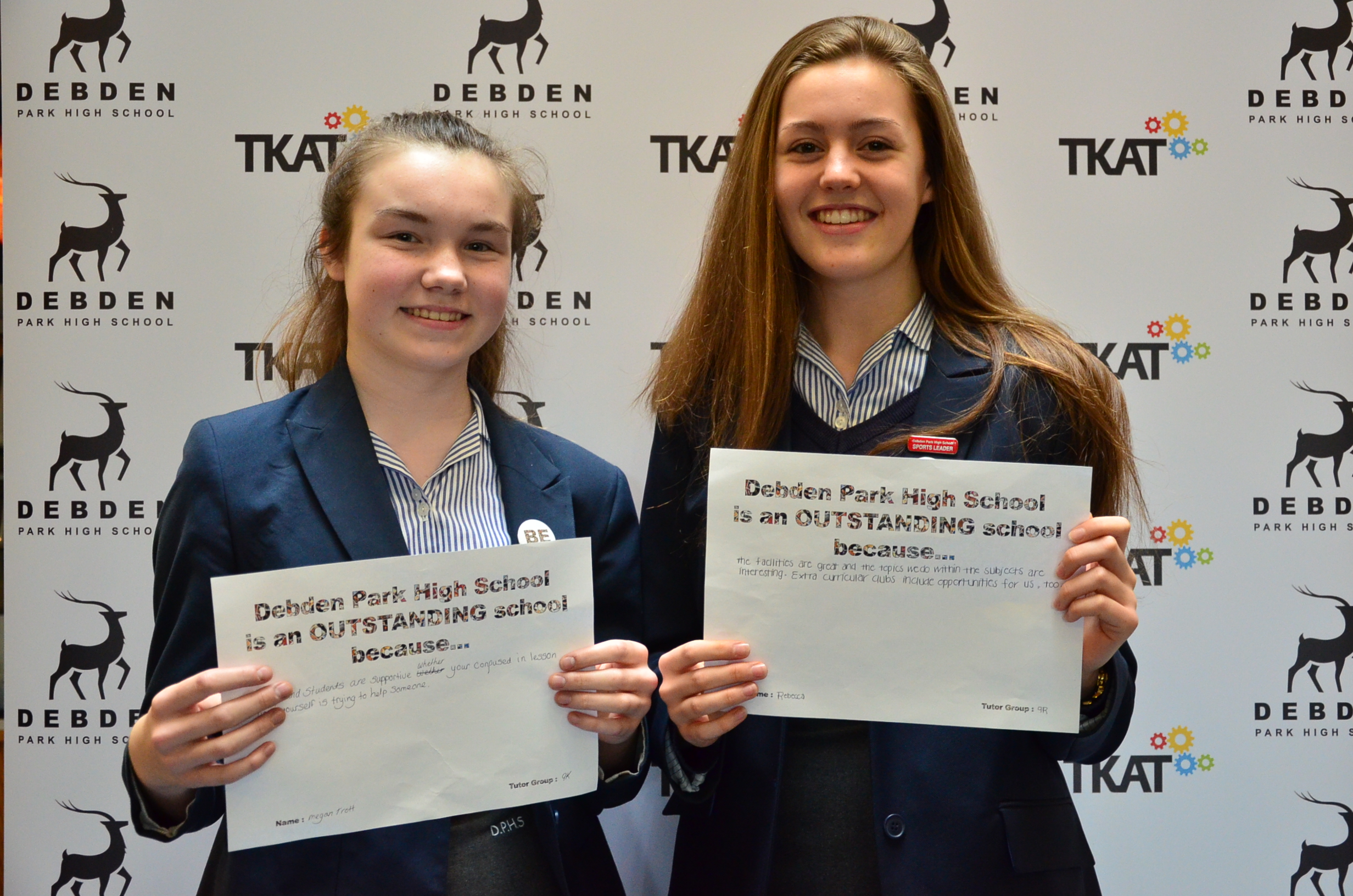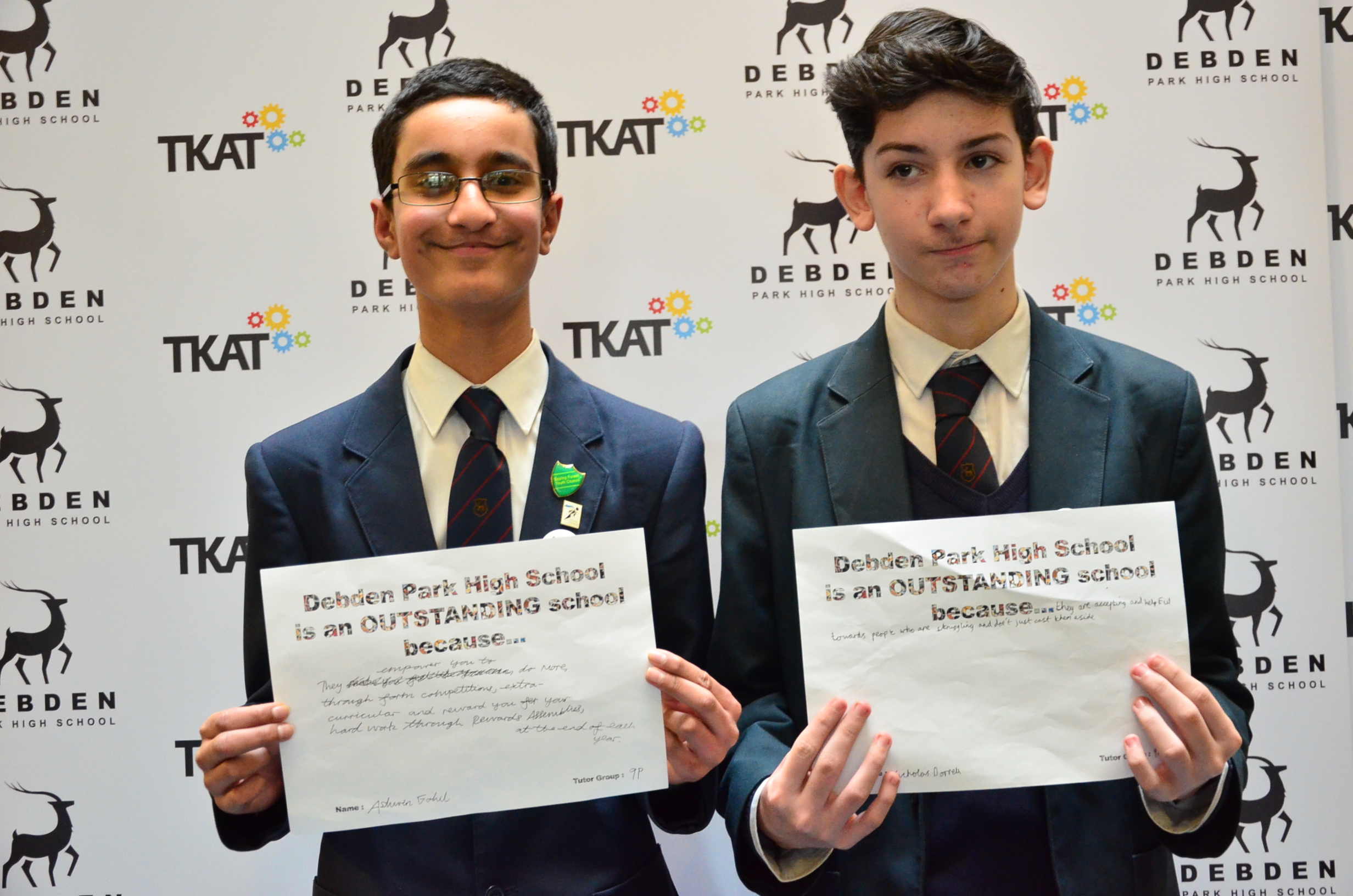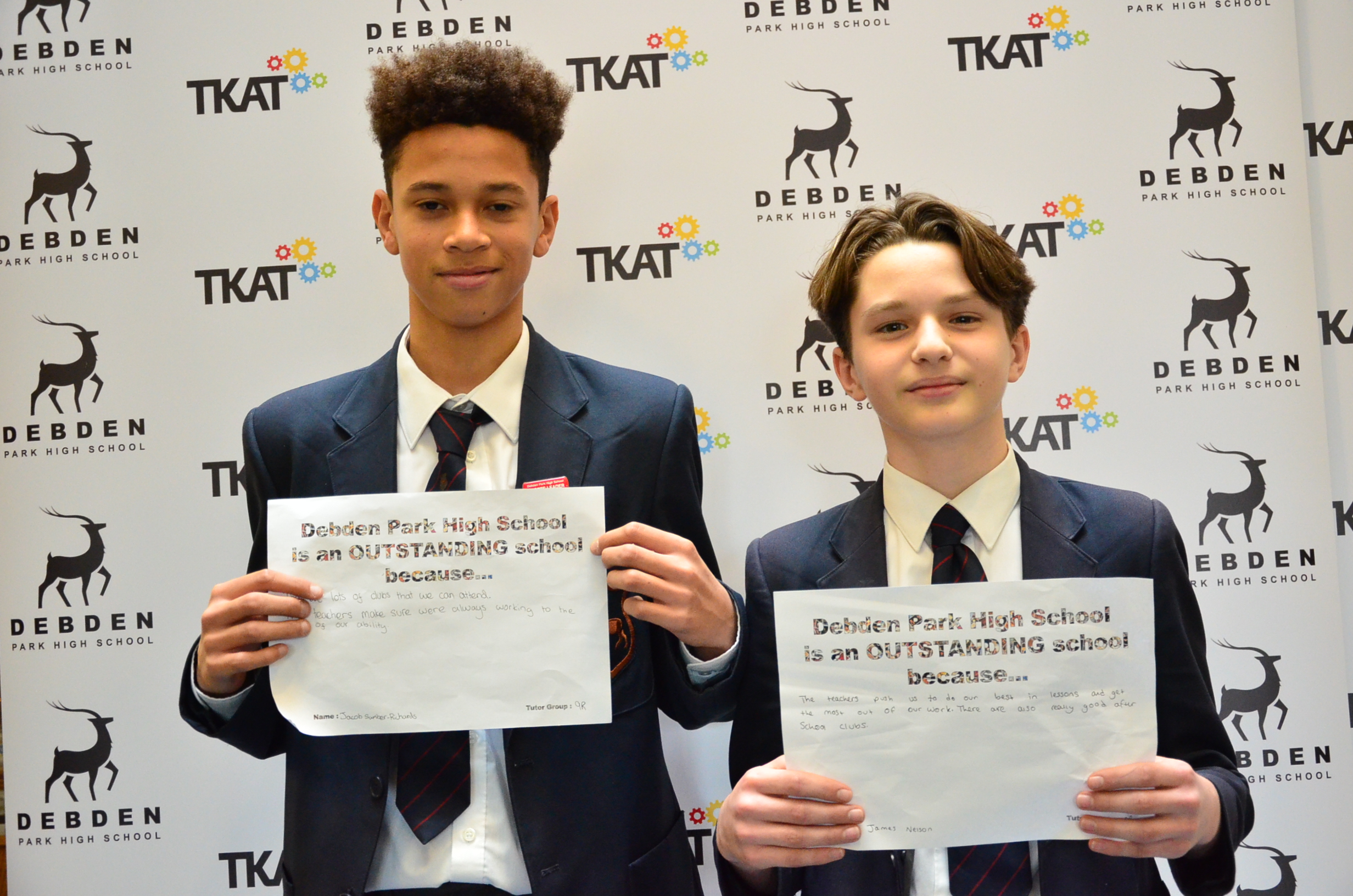 The report states that "leaders at Debden Park High School have successfully established a school where high aspirations and excellence are the norm, and where pupils and staff enjoy coming to work. Outstanding teaching and the exceptional promotion of pupils' personal development ensure that current pupils make substantial and sustained progress across a wide range of subjects including English and Maths. This is reflected in the new Progress 8 score showing that pupils from Year 7 to the end of Year 11 made progress that is well above the national average in 2016. The new sixth form is rapidly becoming popular and successful. Throughout the school, pupils are very familiar with being challenged to do even better. Challenge is a word used naturally and frequently by pupils.
Helen Gascoyne, Head of school, said "Debden Park High School is an exceptional school to lead and we are all thrilled with this judgement and the report. We have an inspiring team of staff and students at the school who work tirelessly together to succeed. Our staff are constantly looking for ways to challenge, motivate and inspire our students and work above and beyond with them." Christian Cavanagh, Executive Headteacher, said "This judgement is well deserved by everyone associated with Debden Park High School. Our results have consistently proved that our students achieve well above the national average. The inspectors noted how the school had been on a long journey of improvement and we have now "established a school where high aspirations and excellence are the norm, and where pupil and staff enjoy coming to work". We continue to go from strength to strength and this judgement secures our position as such a successful school."
The school celebrated with an all day event, inviting an artist, photographer and filmmaker to celebrate the moment. Students wrote cards to summarise why they feel the school is outstanding and then experienced 'the red carpet treatment' with photographs and filming. Every student was given a badge and there was a buzz of excitement in the school throughout the day.
Below is the short film, created specially for DPHS by award-winning Screenwriter, Director and Filmmaker Ross Jameson. A lighthearted take on a well-earned success!
Below are more links and information regarding our Ofsted Report, as well as some of the images of our students captured as part of the 'Be famous' event on a very special day at Debden.