Here you will find lots of useful and interesting resources for students and parents. Follow the links below to take you to the range of resources available. It will be updated on a regular basis so check back regularly:
Websites
Are you thinking of going to University? If so, you need to become familiar with UCAS.
The links below will take you directly to the websites listed:
Year 13 students use it to apply and track their applications
Year 12 students can use it to search for undergraduate courses
Parents can follow the link below for information about UCAS and
the process of applying to university
An excellent university comparison site full of unbiased advice on how to choose a university
Whatuni helps students find the right university and it allows them to search for a course by Entry Requirements or by University Ranking. The website is full of advice, student reviews, free prospectuses, open days, videos and much, much more……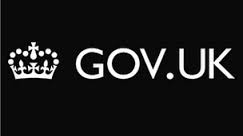 The official Website for all up to date information and to apply for student finance

For 15-18 year old students offering advice on A levels, degrees and alternative programmes for 18 year olds and also work experience, gap year and career options ( www.studentladder.co.uk)
Bright Knowledge is the essential guide to careers, education and student life
Free of charge support for students making decisions about their future, including plenty of useful advice on applying to university, school leaver programmes, work experience and choosing a career. There is also a section for parents
Register for updates on work experience, school leaver schemes, apprenticeships and career events in Finance and Law

Arch specialises in getting young people into great careers in IT, Digital, Marketing, Financial Services and Business through the Government backed Apprenticeship programme.

future-talent.com is the fastest growing online resource for school and college leavers across the UK and hosts a range of opportunities from apprenticeships and sponsored degrees to gap year and free training programmes.

An excellent site full of latest Apprenticeships and School Leavers Programmes, advice on writing cover letter and interview tips. You can also take a Career Test.
http://www.allaboutschoolleavers.co.uk

The official website for comparing course data from UK universities and higher education colleges.
https://unistats.direct.gov.uk
University of London Taster Courses:
This website has links to taster courses in a variety of subjects taking place at universities and colleges across London.